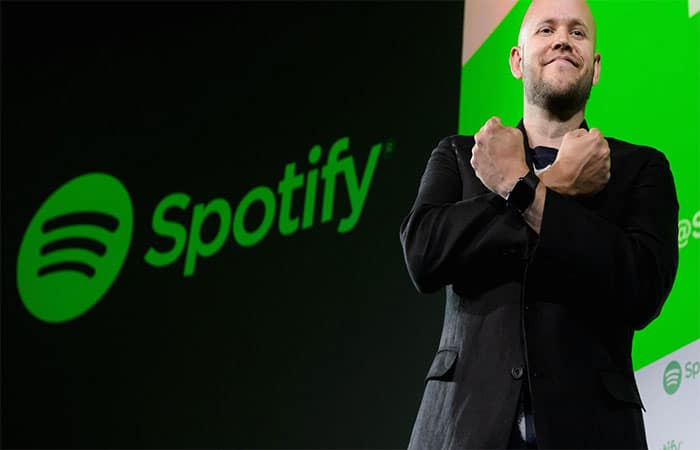 The music world and business community are abuzz with news that Spotify is set to go public on the New York Stock Exchange.
Spotify is one of the largest music streaming services with 60 million paid subscribers and over 140 million active users as of June 2017.  The value of the company is estimated to be $15 billion.   And that's a fairly conservative figure.
Now, Spotify wants to become a billion-dollar enterprise.  And, become billionaires themselves.
According to the sources emerging on Wednesday, Spotify filed documents to go public with the SEC at the end of December, 2017. Axios first tipped the filings.  Bloomberg subsequently echoed the report, noting that this will be the "highest-profile test yet of a technique that lets companies list shares without raising money through a traditional stock offering."
The offering is slated for 'the first quarter' of this year.  That means, within the next three months.
Spotify intends to pursue a direct listing instead of the traditional float, piquing the interest of both the Wall Street and Silicon Valley.  A direct listing means that Spotify will be listed on the New York Stock Exchange without running a traditional offering.   That skips the investor road shows, the heavy brokerage fees, and intense day-one pressures of 'going public'.
It also makes it difficult — or, essentially impossible — to raise capital from outside investors.  But that part can come later.
Primarily, the direct listing grants private stakeholders the capability to trade their shares on a public exchange.
By opting for a direct listing, Spotify is indicating that it does not need to raise more money.  At least not right away.  The move allows its employees and investors to cash in when they wish.  The company would also save millions — or, more likely, tens of millions or more — in processing fees.
The timely move is being welcomed by prospective investors.  Spotify renegotiated with major recording labels regarding licensing deals beforehand.  Accordingly, Spotify lowered its royalty rates by a few percentage points while maintaining its dominance.
Watching closely are companies such as Uber and Airbnb which may follow Spotify's bold move.
But wait: there's more…
The streaming giant is also juggling a massive, $1.6 billion lawsuit from Wixen Music Publishing.  A federal court in California is handling the case, and paperwork was filed just days ago.  The music company is accusing Spotify of using thousands of songs without the proper mechanical licenses.
That creates an unexpected complexity — and suggests some shrewd timing by Wixen.  And, some potentially massive lawsuits ahead by other aggressive litigants.
Stay tuned.
Source:Â Digital Music News