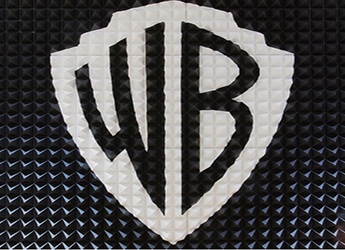 Warner Music Group pulls a Sony and sells a huge chunk of Spotify shares.
Warner Music Group Corp. (WMG) has announced that it has sold around 75% of its shares in Spotify.  The sell-off translates into approximately $400 million.  WMG CEO Stephen Cooper said that $300 million would go to shareholders and artists.
He reiterated that the sale doesn't reflect the company's lack of confidence in Spotify.
"Just so there won't be any misinterpretation about the rationale for our decision to sell, let me be clear:  We're a music company, and not, by our nature, long-term holders of publicly traded equity.

"This sale has nothing to do with our view of Spotify's future.  We're hugely optimistic about the growth of subscription streaming, we know it has only just begun to fulfill its potential for global scale.  We fully expect Spotify to continue to play a major role in that growth."
The disclosure came during Warner Music Group's Q2 2018 earnings call earlier this morning.
For the quarter ended March 31st, 2018, revenue at the company grew 16.7%, or 10.4% in constant currency.
Growth in Recorded Music digital, physical, and licensing revenue – along with all segments of Music Publishing revenue – were partially offset by a decline in Recorded Music artist services and expanded-rights revenue.  Digital revenue increased 24.6%, or 19.7% in constant currency, representing 56.8% of total revenue.  In the same quarter last year, digital revenue totaled 53.2%.
Operating income totaled $83 million compared to $78 million year-over-year.  OIBDA rose 7.8% to $152 million over last year's $141 million.  OIBDA margin stood at 15.8%, down 1.3% over last year's 17.1%.  The increase in operating income and OIBDA was largely the result of higher revenue, and partially offset by restructuring costs and an increase in facilities costs related to the company's Los Angeles office consolidation.  Adjusted OIBDA rose 24%.  Adjusted OIBDA margin improved 1.1% to 18.8% as a result of revenue growth and revenue mix.
Net loss was $1 million compared to a net income of $20 million year-over-year.  Adjusted net income totaled $28 million, up 12% over last year's $25 million.  The company attributed the net loss to a loss of extinguishment of debt of $23 million related to the partial redemption of its 6.75% Senior Notes and higher non-cash tax expenses in the quarter.
As of March 31st, 2018, WMG reported a cash balance of $612 million, total debt of $2.95 billion, and net debt of $2.34 billion.
Cash provided by operating activities totaled $0 compared to $70 million year-over-year. Â WMG attributed the notable change to movements in working capital related to the payment of annual bonuses and other variable compensation, as well as the timing of royalty payments.
Free Cash Flow fell to negative $22 million compared to $70 million year-over-year. Â This reflects the change in cash provided by operating activities, and the impact of sale of investments last year.
So, 2 of the 3 major labels have now earned over $1 billion selling their shares in Spotify.  Will UMG follow suit?
During the earnings call, Cooper added that the company doesn't know if Universal Music Group will sell its shares in Spotify.
"I think at the moment our valuation reflects what we believe is fair.  The speculation about Universal Music Group remains speculation at the moment, and with respect to public versus private, to the best of my knowledge, Access prefers private, so I think that while we're seeing a lot of interesting movement in the world of music.  The only one that's really materialized is Spotify, and the valuation that they received was expected and good for them."
Last week, Sony Music cashed out 50% of its share in the European streaming music service.  The music division of Sony Corp reportedly received $760 million.  Sony Music confirmed that it would pay an undisclosed amount of the sale to artists and distributed labels.
All three major labels – WMG, UMG, and Sony Music – have a vested interest in Spotify's success.  Spotify's Q1 2018 revealed that it continues to pay a substantial amount in royalties per Premium user.
WMG CEO Stephen Cooper didn't reveal the company's percentage of ownership in Spotify.  Variety reports that it likely falls below 5%.  When Spotify went public, Sony Music owned 5.7% – or 10.16 million – of the European streaming music platform's outstanding shares.  With its recent sale, Sony Music still has 8.4 million shares – or 4.7% – of the platform's total ordinary shares.  Warner reportedly sold around 1.74 million shares before the end of the quarter.  The results contributed to WMG's Q2 2018 balance of $612 million.
During the earnings call, and as with Sony Music, Warner Music Group emphasized that it would share part of its sales proceeds from the stock with artists.
"As we said, we'll share these proceeds on the same basis as we share revenue from actual streams and so-called digital breakage.  In addition, we will be sharing equity proceeds with distributed labels, if included in their agreements with us."
Source: Digital Music News