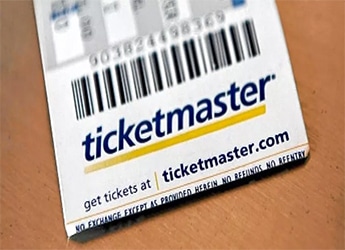 It's estimated that tens of thousands of people have been impacted by the Ticketmaster UK breach.  So why didn't they know earlier?
It's another nightmare breach of personal data, seemingly the latest in an endless string.  Now, another batch of credit and debit card information is floating around online, as well as addresses and other personal information.
Anyone who purchased tickets through Ticketmaster's UK-based site is at risk, though at this stage, we're not clear exactly who should be worried.  Ah, the comforts of a completely connected grid.
Ticketmaster has estimated that only 5% of its clients have been affected.  But this is a company with more than 230 million global customers.
Now, the concern is whether the company will face criminal penalties because of the delay in alerting customers about the breach.  Currently, only bits-and-pieces of information are known.  Some banks in the UK have apparently known about the breach since April.  But Ticketmaster could have known about the breach well-before then, without telling anyone in the company or any of its customers.
Already, Ticketmaster UK customers have reported unexplained deductions on their credit and debit cards.  Fraudulent charges have been made to Netflix accounts and other companies online, though it's difficult to trace any of this stuff back. Specifically, it looks like those who made purchases from the ticket company between February and June of this year are impacted.
According to the Guardian, "a number of Ticketmaster customers have already had fraudulent transactions debited from their accounts, with the fraudsters spending people's cash on money transfer service Xendpay, Uber gift cards and Netflix, among other items."
Most of the affected customers are from the UK, about 5 percent of customers are from other countries, including the United States.
Monzo Bank Ltd,  a digital, mobile-only bank based in the United Kingdom, has urgently advised its customers to get new cards to prevent fraudulent charges.
Source: Digital Music News