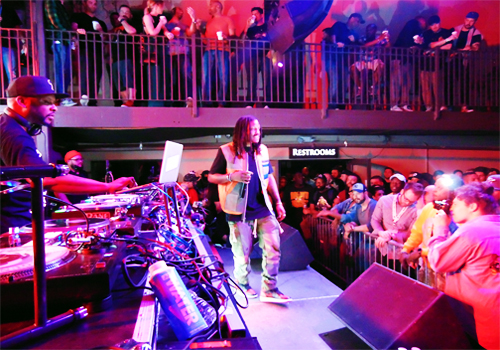 What is Square?
Square is a mobile payment company that also offers a suite of business software, payment hardware products, and small business services. Unlike most payment processors, Square is available to businesses of any size and offers the most comprehensive free point-of-sale (POS) system on the market. As a result, millions of businesses use Square as part of their day-to-day operations.
Founded in 2009 by Jack Dorsey (a co-founder and CEO of Twitter) and Jim McKelvey, Square has a strong hold on the payment processing industry.
Square owns an app called Cash App which is used in the Hip-Hop community at a large clip. Smartphone-based payments and money transfer service is now worth $40 billion. It is difficult to know exactly how many artists have mentioned Cash App in their songs but there are quite a few.
However, according to Genius there are approximately 200 hip-hop artists who have used Cash App in their lyrics. This has helped to create the country's fourth largest consumer application in the U.S.
Rappers and podcasters have been using these types of platforms to receive payments or donations from their fans/followers. CultureBanx (a multimedia organization) says it's easy to see how hip-hop influencers and their loyal followers grew Cash App's monthly active users from seven million in 2017, to 30 million in 2020. In turn, these users also gained the attention of those in search of higher-end services like Bitcoin and general investing.
First created back in 2013, Cash App's valuation is almost two-thirds of Square's current $65 billion market value. Since hitting a pandemic low in March, Cash App's parent company has seen its share price nearly quadruple. Even with the 1.5% fee the company charges users to to transfer funds to a bank account.
Researchers at the Federal Reserve Bank of San Francisco found that cash was used in just 26% of consumers' monthly payment transactions in 2018, down from 33% in 2015. Additionally, the volume of money Americans transfer to one another through mobile phones is expected to increase 26% in 2019 to $211 billion, according to research firm eMarketer.
There are 63 million U.S. adults who don't have accounts with banks, and these are the customers Cash App is directly targeting through its once-a-week giveaway, called Cash App Friday, where it distributes cash digitally to some users who request it. Trapital noted that in January of this year Cardi B and Megan Thee Stallion gave 2,000 random Tweeters $500 apiece for a total of $1 million via the app. In 2019, Cash App gave away $60,000 on its namesake Friday.
Giving away money may seem like a counterintuitive business strategy, but it's perfect for Cash App. The company's revenue comes primarily from subscriptions and services, not peer-to-peer transactions, meaning it still needs downloads.