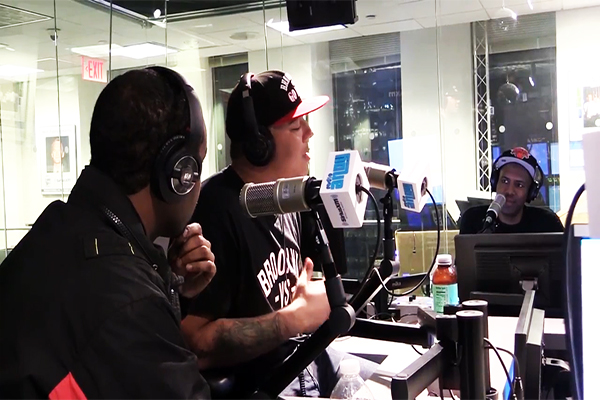 Trevor Blaze is making a name for himself and people are beginning to take notice. We first learned about Trevor Blaze in August of 2016 when we featured his single 'Rotations' and his video 'I Made It'. Blaze made a big splash he dropped the single 'United We Stand' during the height of the unrest in this country. This is a very descriptive song and tells a tale of police brutality.
Fast forward a year or so and Trevor Blaze has garnered the attention of someone who could help take his career to the next level. Late last year Trevor Blaze recorded a freestyle over Mobb Deep's 'Shook Ones' instrumental. This freestyle landed in the hands of one DJ Whoo Kid when Frankie Hill shared it with him. Whoo Kid heard the freestyle and invited the young artist to the Shade45 studios. Whoo Kid not only had Trevor in studio but played a few of Trevor's songs on air.
DJ Whoo Kid, Trevor Blaze and Rifle Squad Records label head, Hill Pluviose talked about who they are and why they still love 90's Hip Hop. This may just be the beginning of great things Trevor Blaze. Be sure to keep your eyes open for this artist.
[jwplayer player="1″ mediaid="108318″]