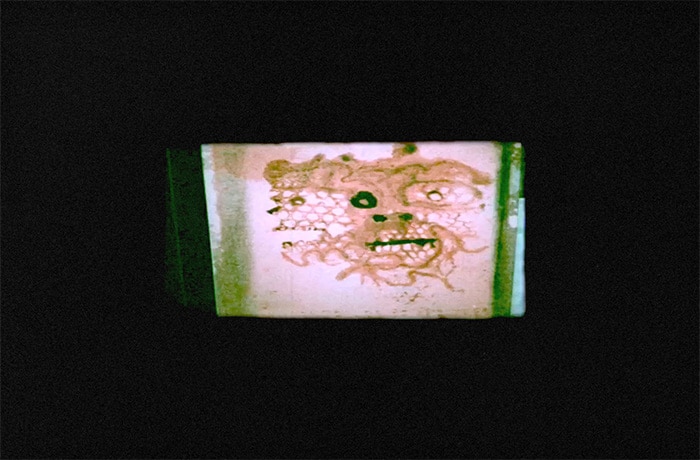 Cryptozoologist Chris Orrick died last March. The Detroit vocalist with the same name woke up and read the news of his namesake's death. This sparked a journey into a subculture of folklore and undiscovered cryptid species. That seed grew over the months into a dark, industrial, and abstract record: I Read That I Was Dead.

Chris Orrick dives into a more balanced extrospection of the world beyond his head. Recorded on a Russian mic and with the occasional Polymoon filter, the vocals add a chaotic quality to this record. Monsters as metaphors lurk throughout the heavy abstract Hip-hop album, helmed by fellow Michigan producer, The Lasso. He delivers a tight, enigmatic production that wanders between a dark night on a moonlit moor and a drug-trip into an industrial wonderland.

A truly inspired collaboration, the two artists found themselves creating and recording tracks at Lasso's lair, crafting a completely original soundscape built of synths, bass guitars, and drum kits. Guest feature Quelle Chris joins Chris Orrick and The Lasso on Specimens with the perfect psychoactive verse. To perfect the sound, the pair traveled to Athens to mix the record with legendary sound engineer Drew Vandenberg (Of Montreal, Toro y Moi, L'Orange).

The album explores society and self from the vantage point of a man who chooses to live in exile like an artist escaping a successful coup, unsure of the future and his place in it. The record will be released November 15th on Mello Music Group.