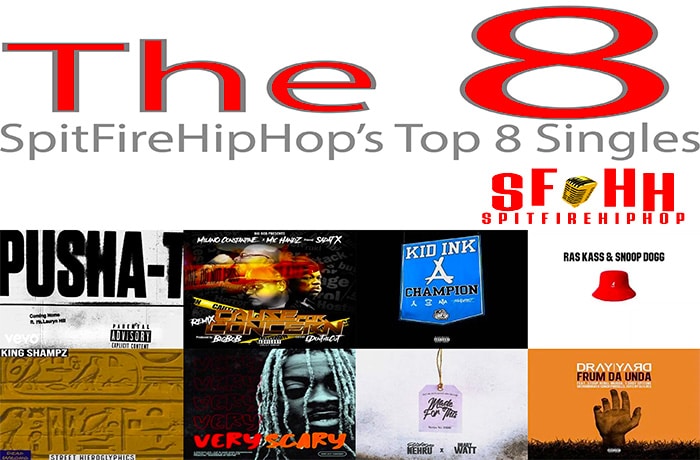 Our staff has selected the Top 8 singles for the week of August 25 – August 31. This week's list is led by Pusha T, Mic Handz and Kid Ink.
Pusha T ft. Ms. Lauryn Hill – Coming Home
Pusha T released the Kash Doll collaborative 'Sociopath' just a few days ago. Today he releases another new track and is creating momentum for another album before the end of the year. Kayne West is only producer on this new album.
Mic Handz ft. Milano Constantine, LDontheCut & Sadat X – Cause For Concern (Remix)
Visionary producer BigBob strikes gold once again with a B-Side remix of Cause For Concern, a recently released track featuring Mic Handz and Milano Constantine and now with the addition of legendary Sadat X into the mix.
Kid Ink – Champion
Kid Ink is back in his zone. After spending most of 2019 on the road touring, Ink is back in the lab working on music again. According to Ink he is "Just having fun with the music again… not tryna make a hit with every song no more."
If you missed the previous week's list, check out the Top 8 Singles here.