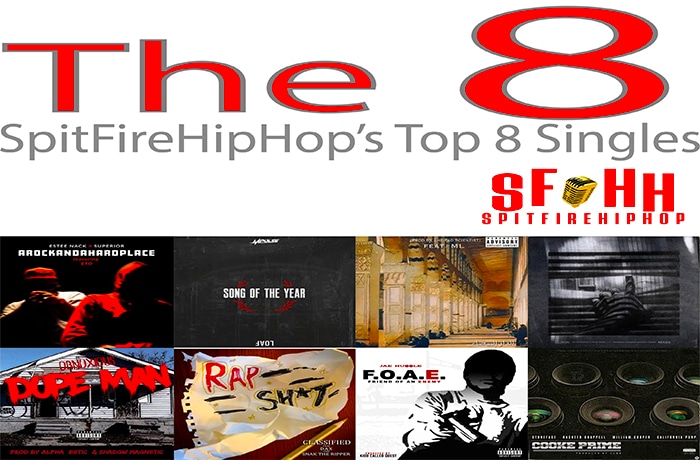 Our staff located in Austin, Texas has selected the Top 8 Singles for the week of February 2 – February 8. SpitFireHipHop is the source in Austin for Hip-Hop music, videos and news. This week's Top 8 Singles list is led by Estee Nack & Superior, Mpulse and Ca$ablanca.
Estee Nack & Superior ft. Eto – AROCKANDAHARDPLACE
"AROCKANDAHARDPLACE" is the second single from the forthcoming album, BALADAS, from Estee Nack and German producer Superior. The new single also includes a guest verse from Eto, with whom Superior has already crafted a well-versed chemistry (Eto & Superior collaborated previously on Long Story Short, which was named one of Bandcamp's best Hip Hop Releases of 2019).
Mpulse – Song Of The Year
This is Mpulse's first release of 2020. With a new album on deck and ready for release, Mpulse is committed to releasing content that will captivate his audience and hopefully attract new fans.
Ca$ablanca ft. Meph Luciano – Road II Dama$cu$ (prod. by The Pad Scientist)
Ca$ablanca returns today with a The Pad Scientist produced track. The fast paced track clearly sets the tone for this two artists to hit us with some crazy bars.
If you missed the previous week's list, check out the Top 8 Singles here.