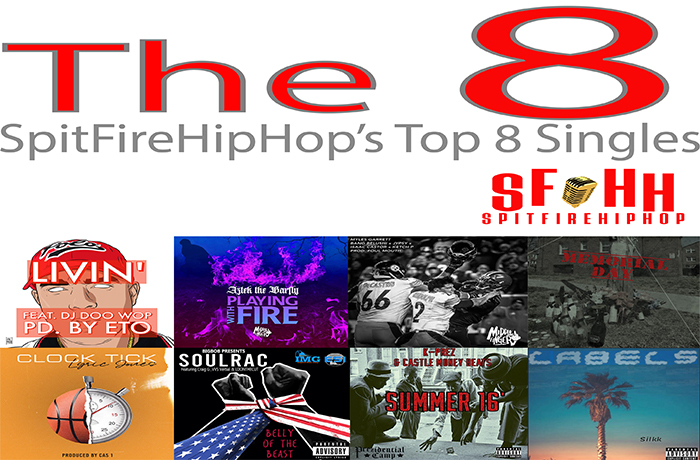 Our staff located in Austin, Texas has selected the Top 8 Singles for the week of May 17 – May 23. SpitFireHipHop is the source in Austin, Texas for Hip-Hop music, videos and news. This week's Top 8 Singles list is led by Big Brick, Aztek The Barfly and Bang Belushi, Jypsy, Isaac Castor & Ketch P
Big Brick ft. DJ Doo Wop – Livin'
Up and Coming NY artist Big Brick is a firm believer of delivering a message to Hip-Hop culture. Influenced by Black Moon, Mobb Deep, Wu-Tang Clan, and Gang Starr, his music is a refreshing reminder of the golden era where he expresses himself bilingually through rapid flows and smooth production.
Aztek The Barfly – Playing With Fire
This new release introduces us to Aztek The Barfly and his new single 'Playing With Fire'. The single starts off very R&B like and then Aztek THe Barfly turns the page and starts spitting heavy bars. Take a listen to 'Playing With Fire' below and leave a comment.
Bang Belushi, Jypsy, Isaac Castor & Ketch P – Myles Garrett
The latest from the series comes from Bang Belushi, Jypsy, Isaac Castor and Ketch P. The Motown sound is all over the beginning of 'Myles Garrett' which was produced by Foul Mouth.
If you missed the previous week's list, check out the Top 8 Singles here.