2020 was a very strange year to say the least. One the greatest athletes ever, Kobe Bryant lost his life in a helicopter crash. We all learned of this new virus, COVID-19 that caused millions of deaths world-wide. The virus changed our way of life, and we will never be the same. The music released in 2020 was something that kept us going. Again, there were numerous Hip-Hop albums that deserve attention. As usual, the list that we have compiled is that of the albums that we featured on our site. This was very difficult for us, even with the expansion of the list to 50.
50. Nowaah The Flood, Ca$ablanca, Kincee & Jay Holly Self-titled Album: "Untouchable$" – The Untouchables is a crime film set in 1930, during Prohibition. Reigning crime kingpin Al Capone supplied illegal liquor and had nearly the entire city of Chicago under his control. These new "Untouchable$," Nowaah The Flood, Ca$ablanca, Kincee and Jay Holly will not intoxicate you with the spirits, but with Rhymes.
49. Chuuwee: "Hear No Equal" – "Hear No Equal" by Sacramento rapper Chuuwee, is a collection of released and unreleased songs that never made an album placement. Including a few popular singles such as "Perception", "Hope", "For The Kids" and "Holy Mountain", the album consists of 12 tracks.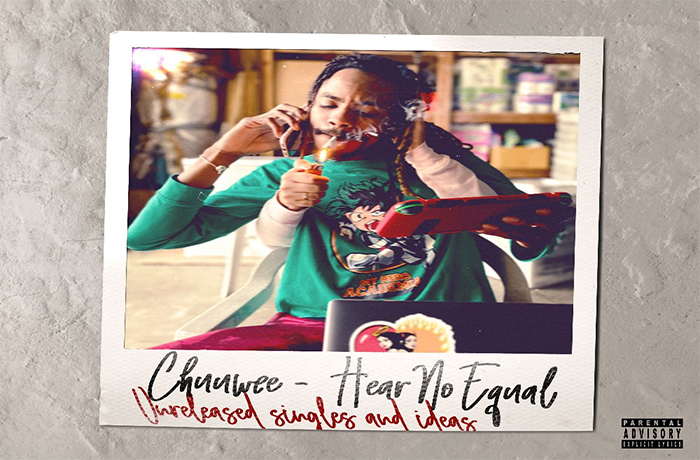 48. Apokalips The Archangel: "1137Q" – Apokalips The Archangel releases his new album, "1137Q." Apokalips The Archangel is holding up the flag for Queens, New York. His hustle is very strong with this album. He went hand to hand with the promotion for this new album, which we admire.
47. Fes Taylor: "Werewolf In Staten II" – Fes returns with his new "Werewolf In Staten II." The new album is made of 12 2tracks. Jimmy Neutron does an amazing job on the production on "Werewolf In Staten II" providing everything Fes needed to bring this album to life. Fes Taylor takes us back to the era of "get your chain snatched." Fes never fails to give us that raw hip-hop.
46. Nappy Roots: "40RTY" – Though it's been a minute since you've heard from the iconic Southern rap quartet, Nappy Roots, have left an indelible footprint on hip-hop's collective consciousness. Their smash single, "Good Day," released over a decade ago, is a constant staple on the iTunes singles chart and fans and critics alike still celebrate their contributions to the culture; ex; NPR's recent deep dive and Celebration Of Southern Rap.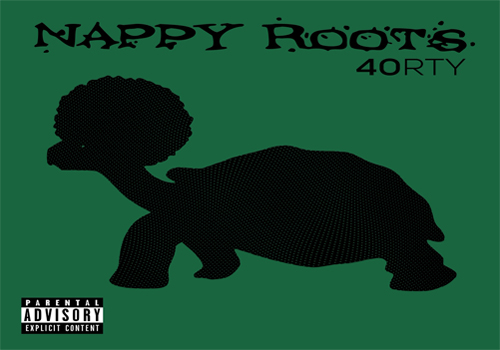 45. Lughz & Kheyzine: "High Pressure Tactics" – Lughz connects with producer Kheyzine for this new album titled "High Pressure Tactics." Lughz is know for real reality rap and he gives it to us on this new album. The productions on "High Pressure Tactics" is something similar to a score for a movie. What do you do when the pressure become too much to withstand? Lughz and Kheyzine are putting the pressure on cats with this new album.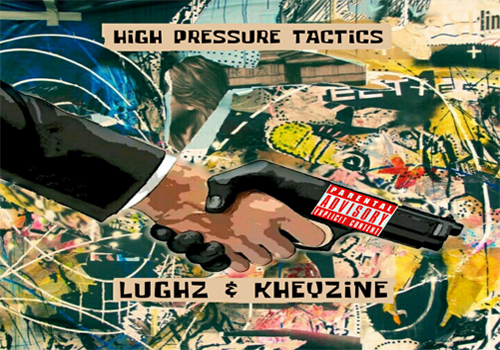 44. Spoda: "State Of Emergency" – Spoda joins us today his new album titled "State Of Emergency." With the current situation in our country and around the world, the title of this album is perfect. The title track includes bars from Bub Rock and was produced by Foul Mouth. Spoda really goes into his bag on "Heavy Weight" produced by Martello. "I spit what I go through, or sh*t that I been through, they giving you other ni**as story, sh*t they ain't been through.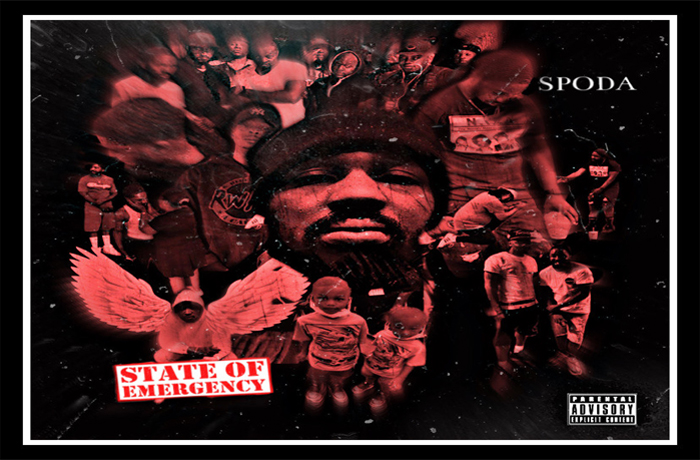 43. DRE Colombian Raw: "Dre's Corner 2" – DRE Colombian Raw is back with his new album, "Dre's Corner 2." Leading up to the release, Dre released three singles from the album. They are, "Just Venting," "Why (Live This Way)," and "That Come Up." DRE Colombian Raw gives us who he really is on "Dre's Corner 2." He let it all out and is doing big for those fatherless children.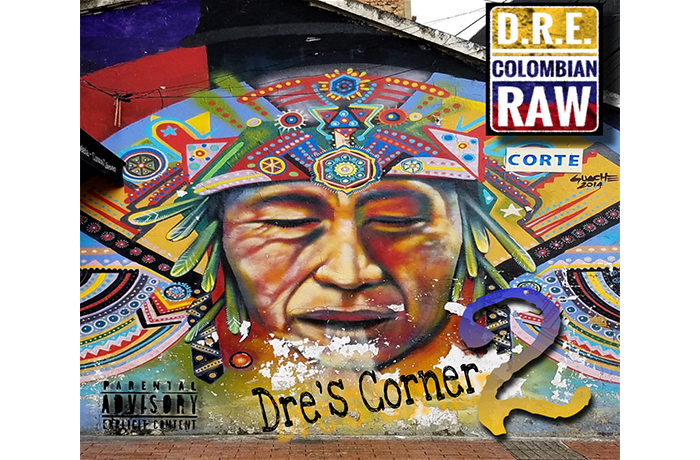 42. Nowaah The Flood & Stu Banger: "Respectfully" – Nowaah The Flood and Stu Bangas come together for this new album called "Respectfully." The new album starts off strong with a banger in "In Danger!." The heavy drum track will make almost nod your head off your shoulders. The project continues along this path track after track. "Respectfully," in our opinion is Nowaah saying he knows that there are artists out there that spit but when you are talking about them – don't forget about him.
41. Supreme Cerebral: "Loose Change" – Supreme Cerebral is back once again with a brand new album entitled "Loose Change." Supreme dropped his Soul Trained album earlier this year in March right before the pandemic with frequent collaborator D.Mar. After 5 months he has returned with what he describes as a compilation/Mixtape more than album with Loose Change.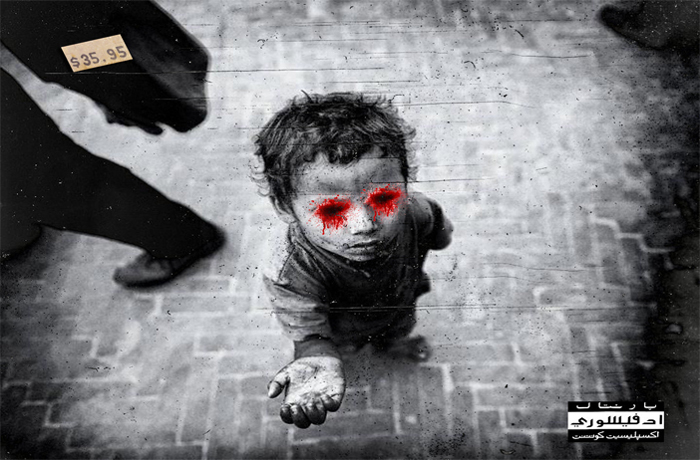 40. Trizz: "Black Suburban Music" – Trizz is one of our favorite artists in Hip-Hop today. We really like his overall talent, lyrics, delivery, and voice. What more can you ask from an artist? Trizz is back with his new 'Black Suburban Music' album. "It's been a over a year since my last solo album. This one feels different. Everything from the lyrics to the beats are the real deal. Even the skits are real life scenarios that I captured when people weren't aware so it's authentic."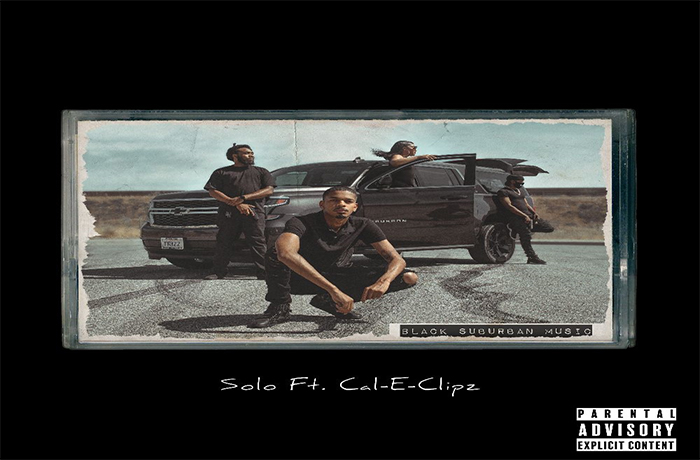 39. FOXD'LEGND – "God Like Energy" – After the loss of his uncle, "God Like Energy" is a truthful expression of Indianapolis artist FOXD'LEGND accepting all layers unapologetically, the album features production from Maja7th[executive producer],Makwolf, Feeray, Dola and others.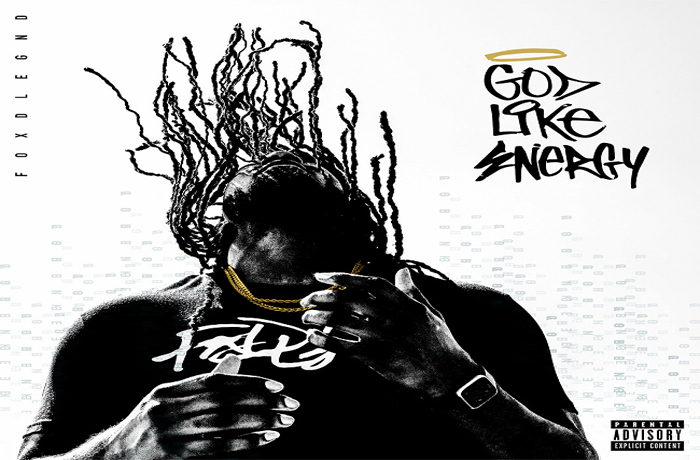 38. The Lupus Dei Experience: "As Always" – The Lupus Dei Experience walked through the valley on his "Sin City" EP that he released last month. This Home Team member works fast and returns today with his latest project titled "As Always." The new project was produced entirely by Home Team producer, Charlie Chan, and includes features from Deuce Hennessy, Wrek Greys, Roach Clip, General Back Pain, and Killy Shoot.
37. Justo The MC & maticulous: "County Of Kings" – Justo The MC and maticulous return with their second full length album since their first offering in early 2019, "Mind Of A Man." Their debut landed the duo on many year end lists, live performances, as well as earning appearances on notable radio shows, namely Live From Headquarterz with DJ Premier in addition to Rap Is Outta Control with DJ Eclipse & DJ Riz on Sirius XM.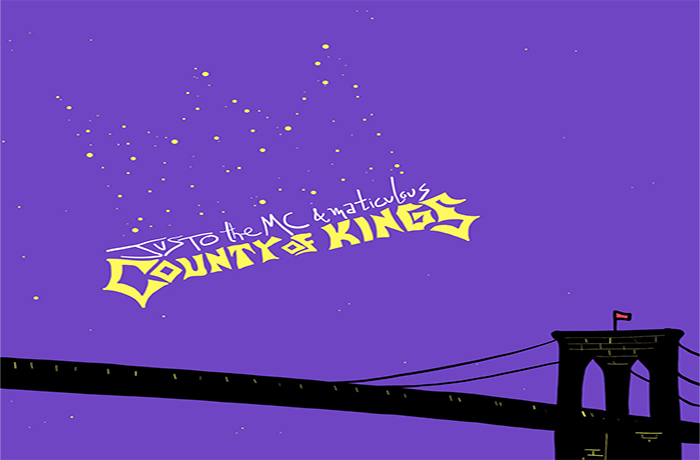 36. Saigon: "777:The Resurrection" – Saigon is back with his new album. The seven track project includes features from Kool G Rap, Milan Amor, Krizz Kaliko, Marsha Ambrosius, and Clemm Rishad. The project takes aim at artists who continue to copy the current trends such as following the steps of 6ix9ine.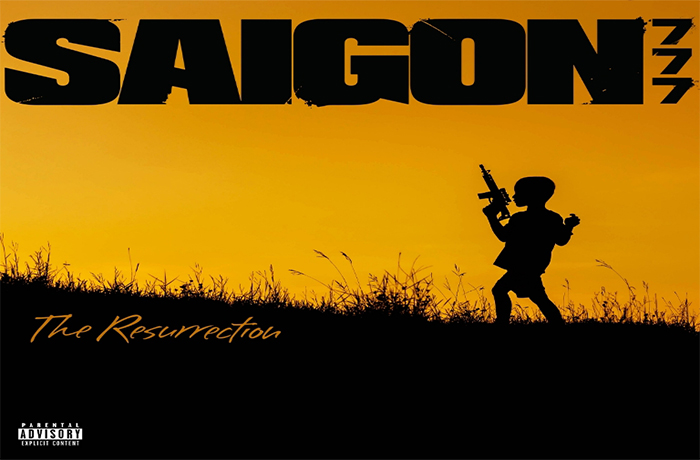 35. Skanks The Rap Martyr: "New Word Order" – The 16-track album features a selection of elite artists including Uncle Nick, Tah Murdoc, G-Stats, Shatike Phenom, Tre Eiht Special, Chez Rocka, Ill Conscious, Forever Chosen, Ruste Juxx, P General, Stahhr, Napoleon Da Legend, Stephen James, and Bobby Stone. Skanks also enlisted Endemic Emerald, Camouflage Monk, Frost Gamble, Sismograph, U.G., Leks, Greaseball Greezi, Tre Eiht Special, Phalo Pantoja, Easy Mo Bee, Crazy Beat, Astronote, Scvtter Brvin, and of course Kyo Itachi for production along with Buck Oner, Venom, and DJ Fastcut for classic scratches.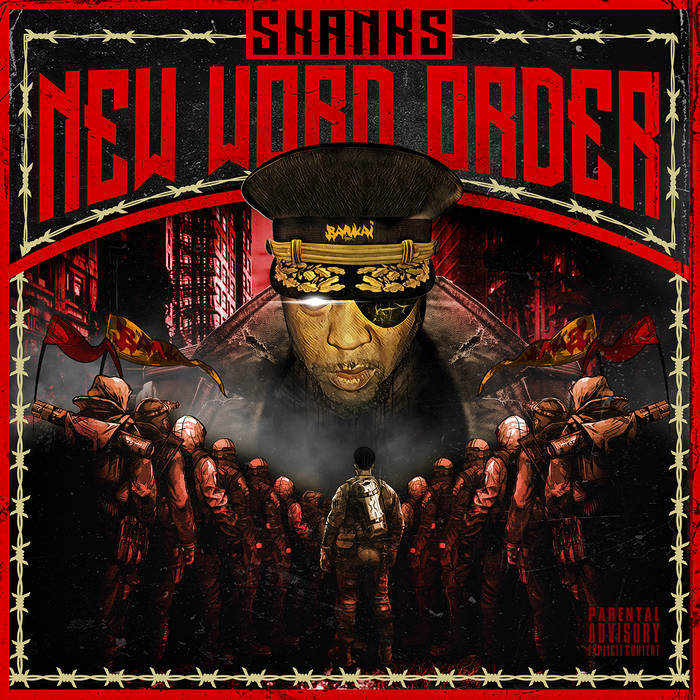 34. T. Calmese: "Time And Time Again" – Detroit rapper T. Calmese (of creative counter-culture collective The Black Opera) released his debut album Time And Time Again as a Bandcamp exclusive on Friday, November 27, 2020. Today December 11, the album is available on all digital streaming platforms. With production by 14KT, Slot-A, J Bizness, among others, Time and Time Again is a profound exploration of the idiom "the more things change, the more they stay the same."
33. Roccwell: "Still Lovin' Boombap" – Still Lovin' Boombap – the slogan with which the Munich-based beat-maker Roccwell titles his album stands not only for his unbroken love of the Boombap sound, but above all, for the daily struggle of the Hip-Hop generation of 35 plus. Bringing his family, job and music under one roof is not Roccwell's only challenge. Especially in an expensive city like Munich, which likes to give the protagonists of the subculture the cold shoulder.
32. Jamo Gang: "Walking With Lions" – Jamo Gang consists of LA legend Ras Kass, NYC veteran emcee El Gant and J57 on production. The trio's debut album "Walking with Lions" is out now via Fat Beats Records. The album features DJ Premier, Slug from Atmosphere, Sid Wilson from Slipknot, Sick Jacken from Psycho Realm & Slaine from La Coka Nostra. J57 handled all of the production except for "The 1st Time" which was produced by living legend, DJ Premier.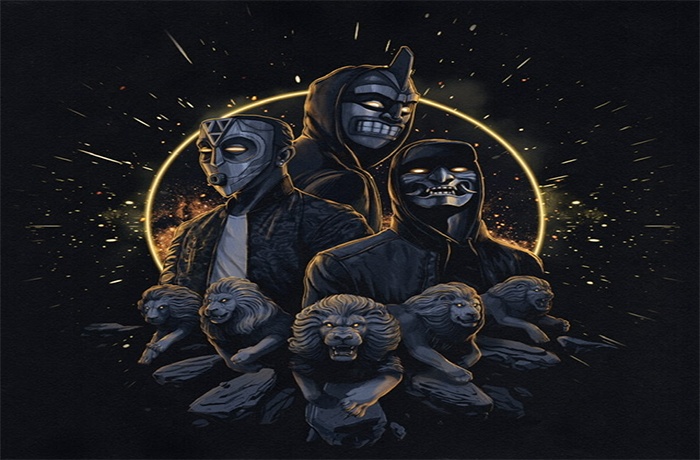 31. Ill Gordon: "BarzOnDeck 2" – Ill Gordon follows up his 2017 release, which is part of his BarzOnDeck series with this new album. 'BarzOnDeck 2' is nothing different for the Chicago artist. He continues to put together content that is worth supporting. On 'BarzOnDeck 2' the strong metaphors continue to flow from his inner-being.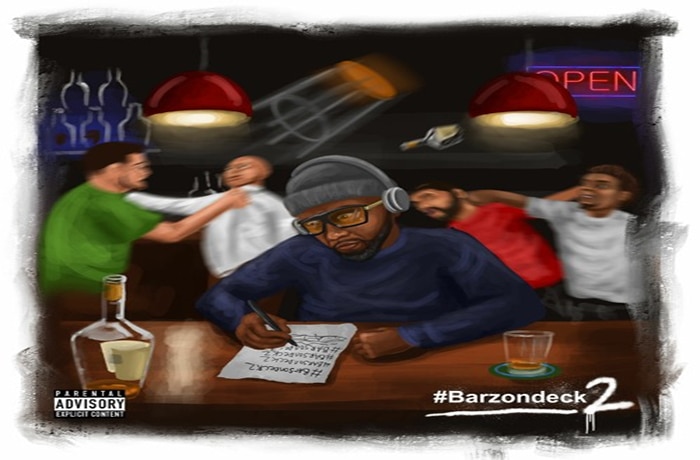 30. Estee Nack & Superior: "BALADAS" – Elcamino is one of the most important talents emerging from Buffalo, New York currently, and yet he's still treated as the stepchild of Griselda. As with Benny The Butcher before him, he's been quietly playing the background until it's his time. However, considering the momentum he built in 2019 and what he has planned for 2020, that time might be right now.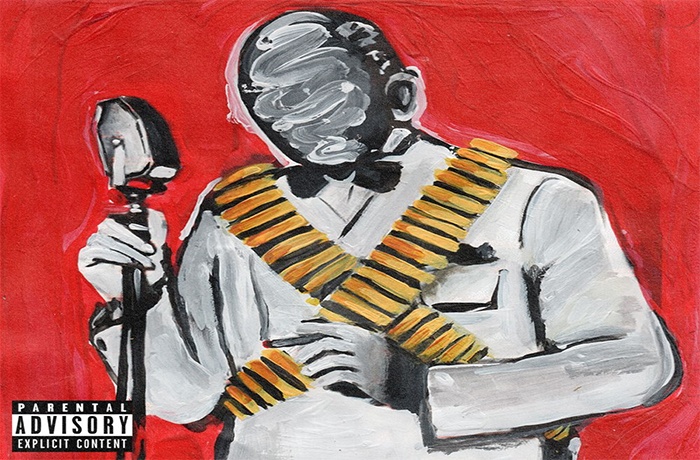 29. Joe Dirrt: "Dirt Season Vol. 1″ – Joe Dirrt is excited to release his eagerly-awaited sophomore album "Dirrt Season Vol. 1." Spearheaded by the blazing singles "The Truth" and "Shootin' Dice" the project shows the rawness of his sound that brings back that boom bap Hip-Hop. All songs have been produced by renowned hit producer DJ B.Original.
28. Ty Farris: "No Cosign Just Cocaine 3" – The 3rd installment of the No Cosign Just Cocaine series has arrived. The wordsmith from the Eastside of Detroit Ty Farris has made a name for himself off of this series. This picks up right where Part 2 left off at. Production from some of the undergrounds finest like Stu Bangas, Bozack Morris, Sebb Bash and features from Flee Lord, Eto, MAV and Eddie Kaine.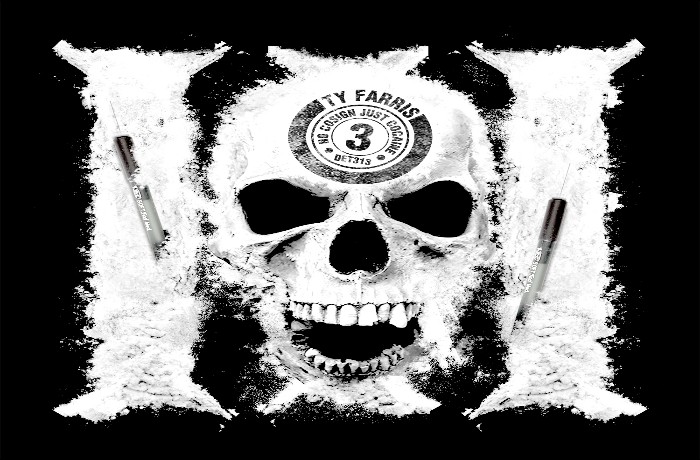 27. SoulChef & Hydroponikz: "NY2NZ" – On October 7, 2009, SoulChef reached out to Hydroponikz to work on their very first project together. "It's a production album. I just need the dopest emcees I can find. Your name was on the list," said the producer, hailing from Auckland, New Zealand. His rugged yet refined beats captured the Queens, New York City rapper's ears, sounding as if they were produced in his very own neighborhood. SoulChef & Hydroponikz would then begin their musical journey together, appearing on each others numerous pieces over the next decade.
26. All Hail Y.T. & General Back Pain: "Classic Villains" – Villains often come in disguise in order to inflict the most harm. Do not get caught not paying attention out here or you could end up their next victim. The tandem of All Hail Y.T. and General Back Pain come together for this new album called 'Classic Villains'.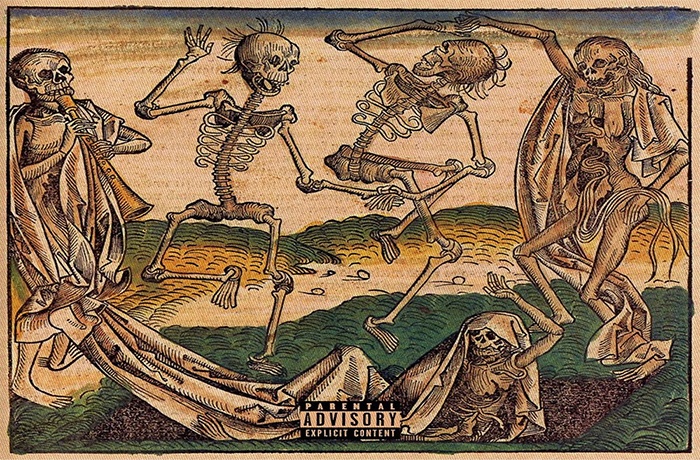 25. Sir Veterano: "The Gathering" – California producer Sir Veterano presents "The Gathering," his new album featuring MC Eiht, Planet Asia and Mitchy Slick on lead single "Reputable" as well as appearances from Murs, Bishop Lamont, Casual, Ras Kass, Guilty Simpson, Phat Kat, Fashawn, K-Bizz, 4TWO7, M.E.D., Skillz and Supastition.Growing up outside of San Francisco, Veterano worked with Ras Kass, Kool G Rap, Mad Skillz, Planet Asia and Slaughtahouse through the mid-2000s and early 2010s.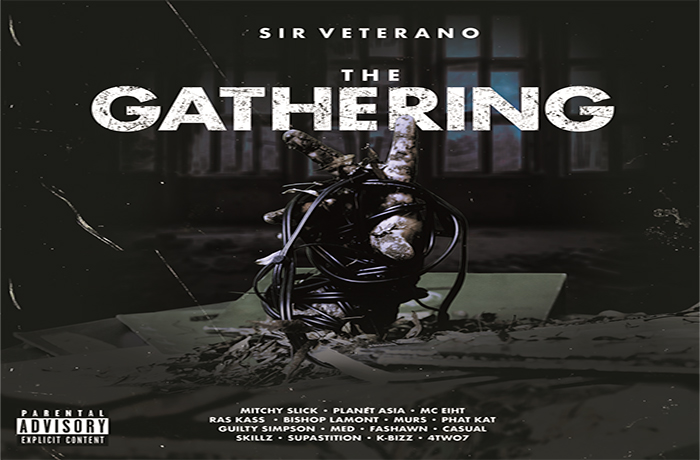 24. Tru Trilla: "God Of Barz" – Planting a flag for both the Garden State and the classic East Coast sound, the veteran rapper and Lords of the Underground affiliate, Tru Trilla has concocted an immense piece of work, rammed full of passionate bars, skillful wordplay and intelligent rhymes. Championing the cause of the underdog, the disengaged and the traditional values of hip-hop itself while tackling political tensions of racial profiling, corruption and deprivation, knockout lines are delivered with the ferocity of a prize fighter.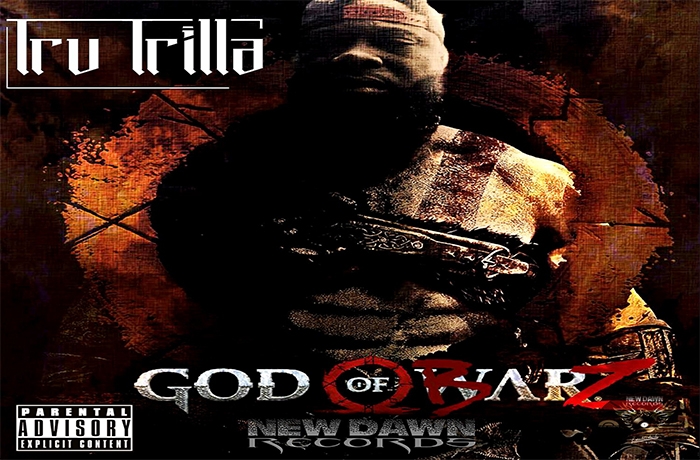 23. Young Black And Gifted: "The Second Coming" – The wait is over, Young Black and Gifted (Azariah & Kidd Called Quest) just released their highly anticipated album "The Second Coming." Listen to the fourteen-track deep album produced by Kidd Called Quest except for one track by Jay The Gifted 1ne and rhymes provided by Azariah.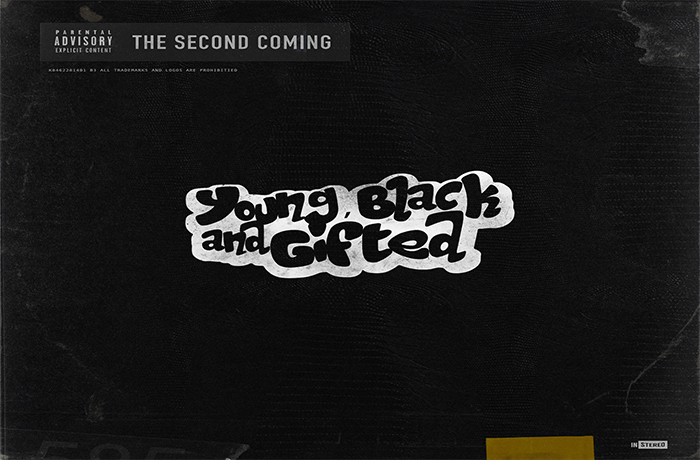 22. Grand Opus: "The Season" – On the surface 2020 might feel like end times to most people but what seems like random chaos is giving birth to purposeful order, nature is always shifting to create balance and like the seasons everything is in motion. "The Season" is the 3rd studio album by West coast duo Grand Opus, Fresno MC Joc Scholar and Oakland producer, Centric.
21. Price Stylez: "LFD (Live From Dorchester)" – Straight out the DUNGEONS of rap, Boston emcee Price Stylez returns with a banger. LFD (Live From Dorchester) covers all aspects of today's current climate of hip-hop. His dope lyrical prowess elevated to a higher echelon and witty wordplay and ill flow and delivery makes him a standout talent, LFD is for true hip-hop heads.
20. Lyric Jones: "Closer Than They Appear" – For rapper/singer, multi-hyphenate Lyric Jones, working with one of her favorite artists Phonte (of the legendary rap group Little Brother and Grammy-nominated soul outfit The Foreign Exchange) seemed to be a far-fetched dream. In August, it was established that this dream had become a reality, with Phonte at the helm of her next full-length album "Closer Than They Appear." Available today (10/27/2020) on all digital streaming platforms via Bars Only Entertainment/EMPIRE, the project features Vic Mensa, Little Brother, and production from Nottz, among others.
19. MC Eiht: "Lessons" – A straight menace, MC Eiht burst onto the scene with Compton's Most Wanted Music To Driveby. Released just months after the LA Riots, Music To Driveby was a manifesto for the nihilism, frustration and anger that permeated the region and is universally hailed as a Gangsta Rap classic. Eiht's follow up solo releases, We Come Strapped, was certified Gold and peaked at #1 on the Billboard charts and his sophomore solo project Death Threatz debuted at #3 on the Billboard Charts.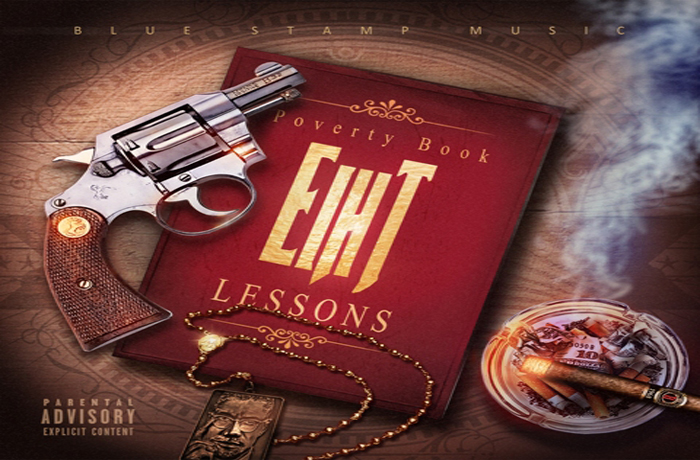 18. J. Sands: "ABORVFT" – In difficult and uncertain times, the inner you has an opportunity to present itself. The climate that we are in right now has the true colors of people shining through. That leads to this new album from J. Sands titled "ABORVFT" (A Bunch Of Racists Voted For Trump). I replayed the first track, "70 East 76" a number of times before I could move forward because I myself made that same drive to NYC. Sands seems to drop a new album whenever he feels necessary. These are the types of moves you can make when you own every part of your creation.
17. Heem: "Long Story Short" – Benny The Butcher's new global deal with Entertainment One (eOne) for his Black Soprano Family (BSF) imprint is already paying dividends. The imprints first release, Benny The Butcher & DJ Drama Presents: Gangsta Grillz X BSF Da Respected Sopranos, debuted in the top 10 on all major DSPs.
16. King Shampz & Azzan: "Dawn Of The Dead" – "Dawn Of The Dead" begins with the boss track, "Forbes Ni**az." The track details the things of those you find is Forbes Magazine, hot women, lots of money, and the flashy jewelry. Handing fans the baton to his music. It is very clear who this album will resonate with, real hustlers. West Philadelphia artist King Shampz and his brother Azzan put together this new album "Dawn Of The Dead" which not only highlights them to of them but also artists on their Dead Wrong Records label.
15. Bill Danze: "We Busy" – On the heels of his back to back 2019 releases The Six Pack & Bakers Dozen, M.O.P.'s Billy Danze returns with another piece of his forthcoming The Billy Danze Project. "We Busy is more of the thinking section that leads to my album. The soulful beats helped me showcase the Billy Danze my audience may not know; I'm painting familiar portraits on an unfamiliar canvas," Bill commented.
14. Planet Asia & 38 Spesh: "Trust The Chain" – Fresno, California mainstay Planet Asia has recorded a number of albums with single producers (or production teams) throughout his prolific career. He has dropped classic material with DJ Muggs, Apollo Brown, Gensu Dean, DJ Concept, Izznyce, and of course his boys DirtyDiggs. However, according to King Medallions himself, his 38 Spesh produced album "Trust The Chain" is his best single-producer album yet. 38 Spesh paid nuff dues to be recognized as a threat on the mic. However, once he was, the ambitious artist refused to sit on his laurels and turned his attention toward beat making. Ever since then he has been proving that he is just as nice on the MPC as he is with a pen. He has produced full projects for himself, Che Noir, Flee Lord, Elcamino, Planet Asia, and he has several more in the works.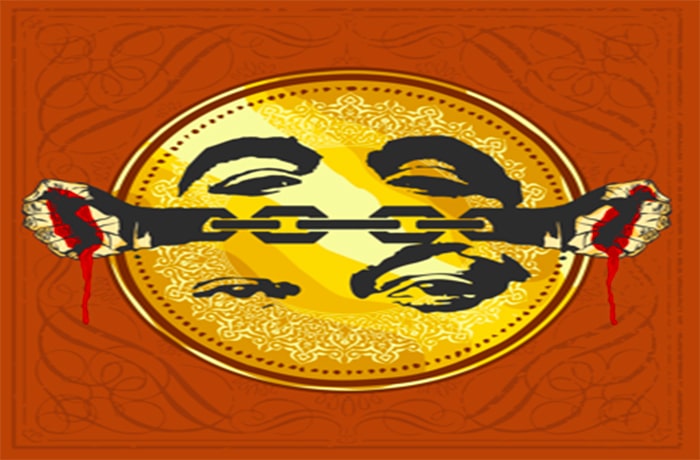 13. Papoose: "Endangered Species" – Pap's last project, Underrated, was a project centered on his overlooked status and the setbacks, complications and the resiliency of his family. In short, it was a tribute to Black Love. Now, Pap is back and hungrier than ever with Endangered Species. With his return, the topic matter shifts as Pap lasers in as only he can on Black Culture, Black Health, Black Lives Matter and Black Survival.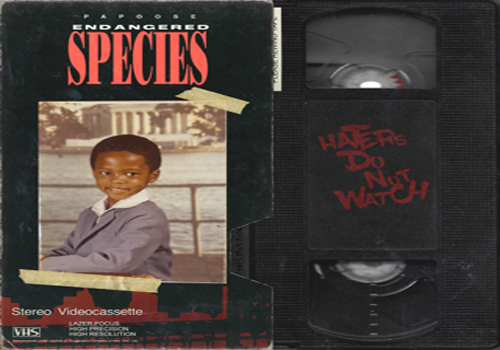 12. Cambatta: "LSD (Lunar Solar Duality)" – LSD (lysergic acid diethylamide), is a hallucinogenic chemical compound, first synthesized in 1938. Upon its introduction into popular culture in the 1960's it quickly shifted not only the mind of the artist but also the person experiencing the art. Cambatta, who is known for his thought-provoking and psychedelic-inspired rhyme techniques; dense new forthcoming album, LSD, is just as the title insinuates. Mind-bending and consciousness shifting. When you discover Cambatta, it's like the first time you heard Immortal Technique or Ras Kass, but with the black Timothy Leary as your tour and lifestyle guide.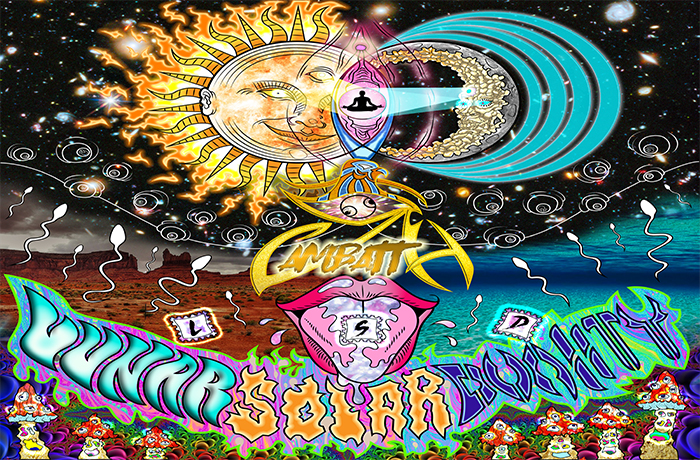 11. Grizzy Hendrix: "Controversy IV" – Grizzy Hendrix released 'Controversy III' last year. Hendrix is a very thought provoking artist that uncovers many things that most don't bother to. He talks about this in his music and gives it to the people so that they can digest it easily. Grizzy Hendrix's 'Controversy IV' is an attack on popular culture. He takes us to school on popular culture and identifies what is wrong with entertainment today.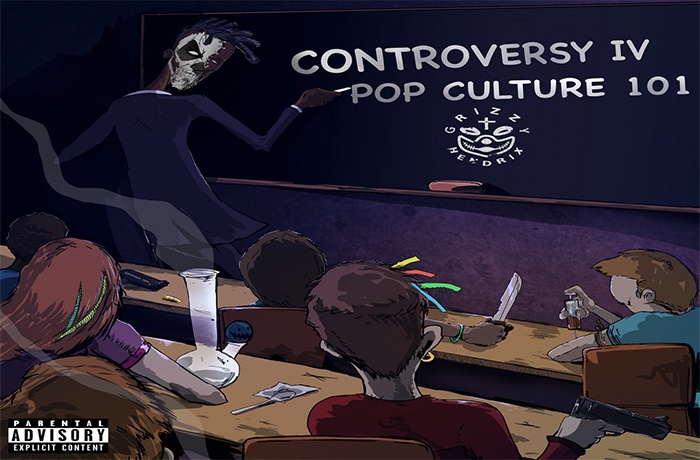 10. Dell-P: "MEGA (Make Emceeing Great Again)" – When you go against the grain or do something slightly differently than the norm, people look at you weird. Dell-P has kept everything that he has done close to the essence of Hip-Hop. The Philadelphia starts the new year with a new album. At the onset of Hip-Hop, artists spoke about the troubles in the areas that they called home. They also gave us records that gave us the knowledge and encouraged us to do better.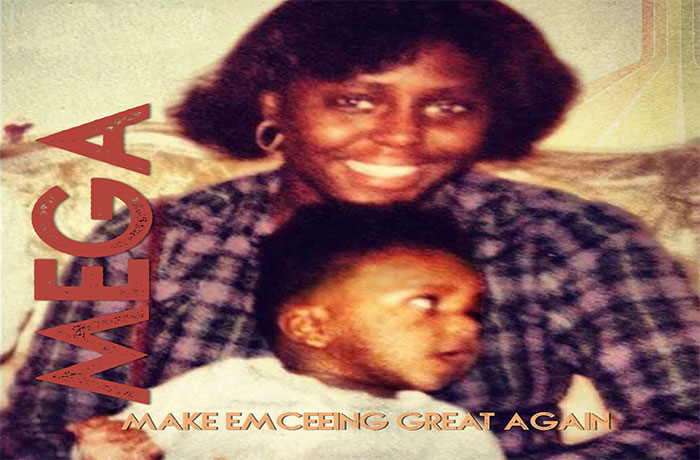 9. Eto: "The Beauty Of It" – Rochester, NY's very own, Eto, cut his teeth with a handful of mixtapes and producing for The Diplomats, Max B, Stack Bundles and Tragedy. In 2017, he released his first studio album, Omerta, which was produced entirely by V Don. After years of dedication and hard work, Eto's unique sound was recognized by Complex in 2018, when he was featured in their "8 Underground East Coast Rappers You Should Know." Since then, Eto has gone on to featured on projects with DJ Muggs, Alchemist and Westside Gunn (to name a few).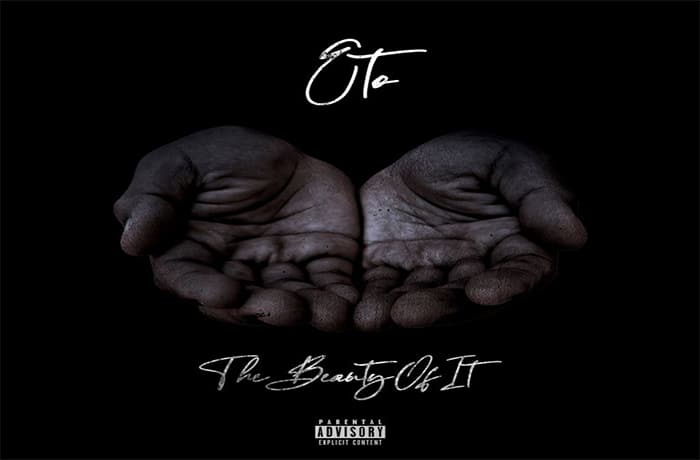 8. Elcamino & 38 Spesh: "Martrys Prayer" – Elcamino is one of the most important talents emerging from Buffalo, New York currently, and yet he's still treated as the stepchild of Griselda. As with Benny The Butcher before him, he's been quietly playing the background until it's his time. However, considering the momentum he built in 2019 and what he has planned for 2020, that time might be right now.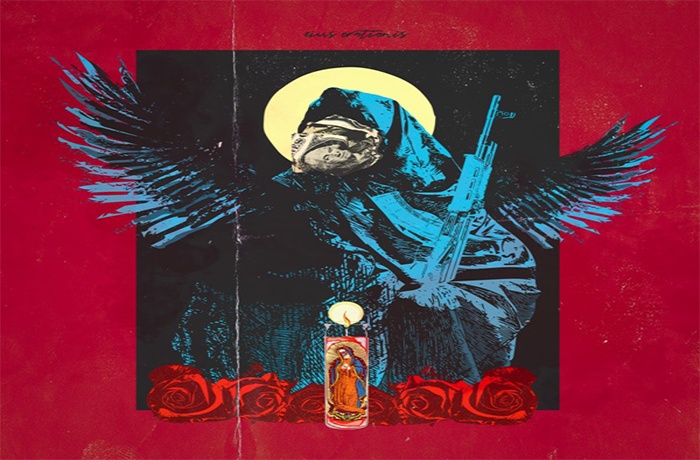 7. Hubbs: "El Ron Hubbs" – Hubbs is someone that you can learn from if you are listening right. The Pittsburgh artist closes out this crazy year with a new album called "El Ron Hubbs," which is a play on words. Starting with the covert art, the teaching begins. It is a photo of an incident that took place in the City of Pittsburgh. The police pulled over a Moor, and he threw his Morrish flag over his door and proceeded to give the Pittsburgh Police a lesson on the Law.
6. Grafh: "Good Energy" – Grafh is one of the best New York City street rappers of his era, with his unorthodox flow and his ominous tales. "Good Energy" is just that, it's a vibe. After the pandemic and all of the social injustice, we as a people are subjected to every day, I wanted to give the people some "Good Energy" Grafh commented. Good Energy includes appearances from Jim Jones, Smoke DZA, Eric Bellinger, 38 Spesh, El Camino, Harry Fraud and Mysonne.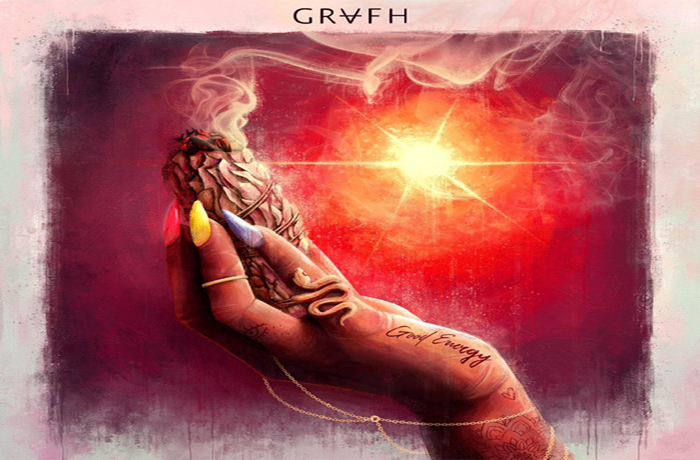 5. Fatt Father: "King Father" – Fueled By Life/ Middle Finger Music presents "King Father," the highly anticipated fourth studio album by Detroit veteran emcee, Fatt Father. "King Father" takes listeners on a personal journey through life. There, he found the soulful sounds of Namibian based producer, Becoming Phill. Marv Won, Blizzard, Trox, Foul Mouth, Jeremy Ford, and Scud One, also contributed powerful production to "King Father" as well.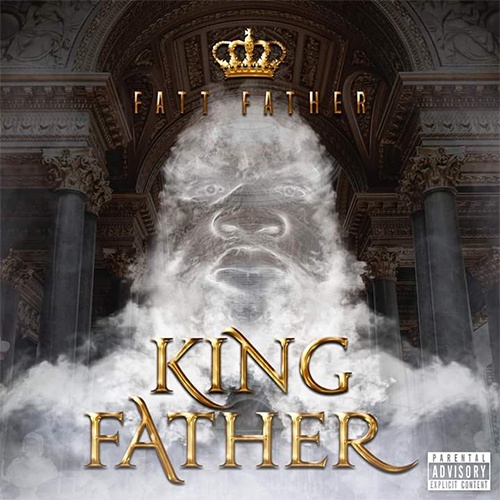 4. Joell Ortiz & KXNG Crooked: "H.A.R.D." – Joell Ortiz and KXNG Crooked met the year they both won XXL's coveted Freshmen of the Year Award. The two's careers are as legendary as any in the rap game. Joell Ortiz started by signing to Dr. Dre's Aftermath label, then moving to Shady records as part of the Super group Slaughterhouse with Joe Budden, Royce Da 5'9 and KXNG Crooked. Add to that a fresh feature on Eminem's newest album "Music To Be Murdered By." Meanwhile, KXNG Crooked was signed to Virgin Records at just 17 before joining Death Row Records.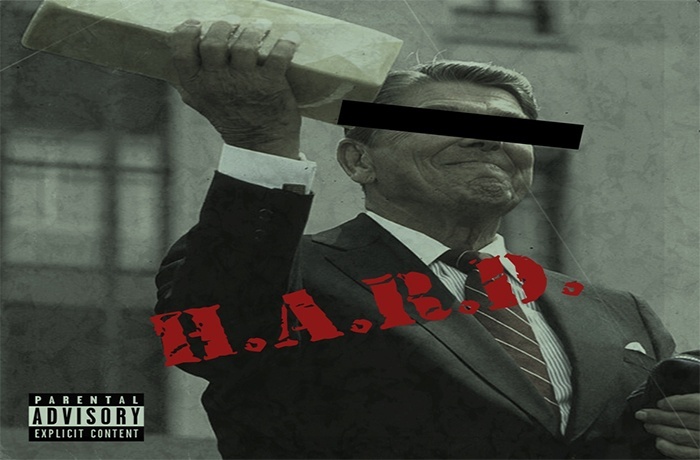 3. Conway The Machine: "From King To A GOD" – Conway The Machine and Griselda always ensure their rabid fan base is always happy and fed. Conway has already put his mark on 2020 with collaborative projects with Alchemist (LULU). Big Ghost Ltd (No One Mourns The Wicked) and appeared on high profile projects from Westside Gunn (Pray For Paris), Freddie Gibbs & Alchemist (Alfredo) and Lil Wayne (Funeral). From King To A GOD is Conway's most diverse project to date and it features guest appearances and production from Westside Gunn, Benny The Butcher, Freddie Gibbs, Method Man, DJ Premier, Havoc, Lloyd Banks, Dej Loaf, Alchemist, Daringer, Erick Sermon and Hit-Boy.
2. Apollo Brown & Che' Noir: "As God Intended" – Buffalo and Detroit are America's broken dream. They are once thriving cities, now known for frigid temperatures and violent crime. The cities were birthed in a different era, forged in fire, built of cold steel. It follows that the rawest Hip-Hop in recent memory has bled from these two regions. No two artists exemplify this hard truth more than legendary Detroit producer Apollo Brown and Buffalo's maverick emcee Che' Noir. The two artists came together to create a sound as natural as calm after the storm.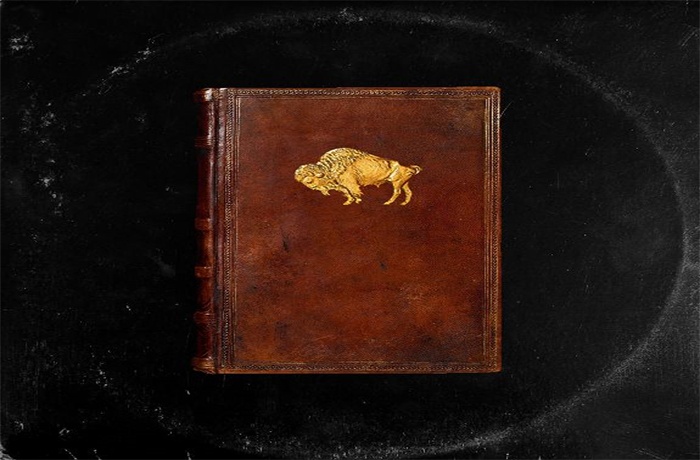 1.Royce 5'9″: "The Allegory" – THE ALLEGORY examines a climate where frauds are being perpetrated all around us. While some of those frauds eventually make themselves known, most remain hidden in plain sight; and it's become increasingly difficult to know exactly who and what to trust. "THE ALLEGORY is a study on perception and secret and not so secret ills that are afflicting our society. I have a desire to give light to these wrongs in an effort to start the conversation and hopefully help the next generation navigate through, states Royce 5'9″."