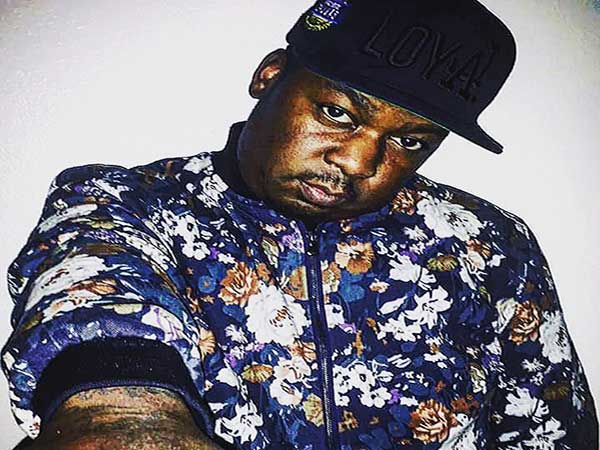 Fong Sai U is preparing the release of his new "Blood On My Lawn" album. He has been calling those in the industry who have been co-signing artists who are not carrying the Hip Hop flag properly. There are many in Hip Hop who like where the young artist are taking Hip Hip…Fong Sai U is not one of them.
SFHH: Since we last caught up with you, you have released a lot of new content. Is it all in preparation of your upcoming album? Or, is it just lyrical exercise?
Fong Sai U: Naw it's all in preparation for "Blood On My Lawn" a couple of songs are going to be on there. Plus I feel like people's content is such garbage now, the only way to deal with it or combat it is to put out good content. You can complain all day but no one will hear you. They hear the music that's why it's been like rapid fire. To be good is like a unicorn now a days, 'cause it's so much bad you have people trying to be like 21 Savage not Kendrick and that's crazy. I would think you would want to be like the better artist.
SFHH: Speaking of your new album "Blood On My Lawn". When can we look for it?
Fong Sai U: Man I'm hoping on my born day which is October 15, but most likely the 20th for sure. I been in the lab with a good friend, hell my young bro Anthony Ransom. He is my engineer, been that way for 20 years… just mixing and adding but I want this album to give you that rewind factor… you know did you hear what he said type shit.
SFHH:Â You are very candid when voicing your thoughts about what artists are doing with their music. Have you gotten any backlash from it?
Fong Sai U: Naw and could give a got dam… lol. I'm God body so fear is never a factor. Common sense is, some people get it mixed up but I have brothers in every city in the USA. And then I have my street ni**az but its not about fighting or doing stupid shit. It's about voicing my opinion to a lost generation so many people just sit back and don't say nothing because they either trying to eat off of the young dumb shit or they 40 trying to rap like Uzi Vert.
SFHH:Â You released a video asking Hip-Hop artists to be more original. What needs to be done for this to happen?
Fong Sai U: The blogs, the labels have to stop promoting any damned thing to blow their company up. I mean it's so bad now you have 22 Savage and Kyng that want to be thug. That's not paying homage that's stealing you know. Biting a style, that was never acceptable but now, hell people don't care no more. You have copy cat producers…. build your own sound your own team your own voice but now its all one hit wonders sounding a like… it's the Wild Wild West.
SFHH:Â Pete Rock recently said some similar things about Lil Yachty. What do you think of what he said?
Fong Sai U: Fuck Pete Rock that ni**a jump out there head first then when the kitchen got hot, tucked his tail. A lot of these so called OGs ain't shit but that same dude you see in the liquor store all the time telling you about all the money he used to get and his rap group only difference is these ni**az steal do shows over seas cause they can't make money here. And I dare a ni**a to say I'm trash. Fact is half of the ni**az are drunk or junkies or pedophiles. I'm from DC so I had Go-Go bands I looked up to like Chuck Brown… and rap I had Black Thought, that's all I needed.
SFHH: You continue to go at these artists and calling out those who continue to promote them. What is your perspective on why certain artists continue to get a huge push and others don't?
Fong Sai U: Because the quickest way to get rich now is find to a Uzi like Drama and Cannon or sign a Kodack Black like Atlantic… fuck development. You get locked up, they find another and that's the end of it. It's like you on a assembly line and when it's one bad one, they find another to replace.
SFHH: You called out "mumble rappers" in your recent single "Talk, Talk, Talk". How are people responding to this and other singles like "A Time To Kill"?
Fong Sai U: They not! No one likes the truth. You know, if blogs won't post, no one will ride with it but I do it 'cause out of 1k people 5 are going to hear and that's all it takes for change. Like I said before if you making money there is no way in hell you will go against what you know is garbage 'cause you don't want no problems with how you eating.
SFHH: You recently released a new single titled "Dopamine Pt. 2" featuring Chuck Strangers. How did this record come about? How did you decide to work with the Pro Era artist?
Fong Sai U: Man I was a fan of Chuck's beats and the whole team. I was sold of off Fromda Tomb but every thing Pro Era does is dope. They're one of the few groups out here still keeping it Hip Hop. Like the shit when I was coming up. I see a lot of my self in him… funny thing when we first linked, he was looking for 1200 turntable's most of the kids his age wouldn't know what the fuck that is. I mean this brother still go record digging. You have to respect that man and he just a laid back good dude… man and humble and to me that says a lot.
SFHH: Talk to us about the art for "Dopamine Pt. 2" who created that for you?
Fong Sai U: Me! when I was writing I was like this reminds me of some old Premo or RZAÂ shit. I sent Chuck the beat cause I feel like he would be a perfect fit for it and I was right.
SFHH: We noticed that you also produce tracks as well. This "Dopamine Pt. 2" track is fire. Did you produce it?
Fong Sai U: Yeah! Â I have produced every single album and song I threw out one time. I use a beat in 98 that was from my man SAF, he in the essence… but yeah if you here me on it, most likely it's my beat. And I only did beats for two people Black Thought and the other was Guru. I don't like just giving anyone a beat 'cause if they wack, it will kill your value as a producer.
SFHH: Can we look for any more diss tracks from you, aimed at mumble rappers?
Fong Sai U: Hell yeah… might even be one in there for Meek to but right now I'm just focused on mixing and mastering my album so I can drop it on time.