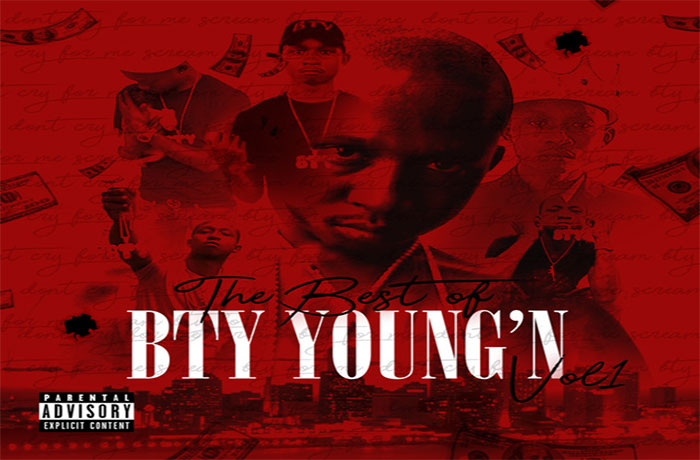 Listen to 'The Best of BTY YoungN' from BTY YoungN.
The loss of BTY YoungN left a void among his family, friends and fans. He left behind not only a string of hits and a monumental street buzz like none other, but also a plethora of music. Ever since his untimely death on April 29, 2017, his fans (new and old alike) have been inquiring about when they can expect a new project and it just made its debut on all digital platforms, including major digital retail and streaming outlets, including iTunes, Apple Music, Spotify, Amazon Music, and even JPay. His mother recently released the new project, to wide acclaim.
"The Best of BTY YoungN" is a 12-track album that includes the tribute song "Forever King Young (featuring Teezy Baby, Jay Jones, GreatWhite Stylez, and Hollygrove Keem), along with "Gang Gang" (from YoungN, Jay Jones and Hollygrove Keem) and ten other originals.
At the time of his death, BTY YoungN was set to start a revolution among his musical peers, with his goal of helping solidify New Orleans' position at the top of the charts about to be realized. In the months following his death, it became clear that he had been destined for superstardom. His memory continues to live on in the hearts and minds of those who loved his music and him.