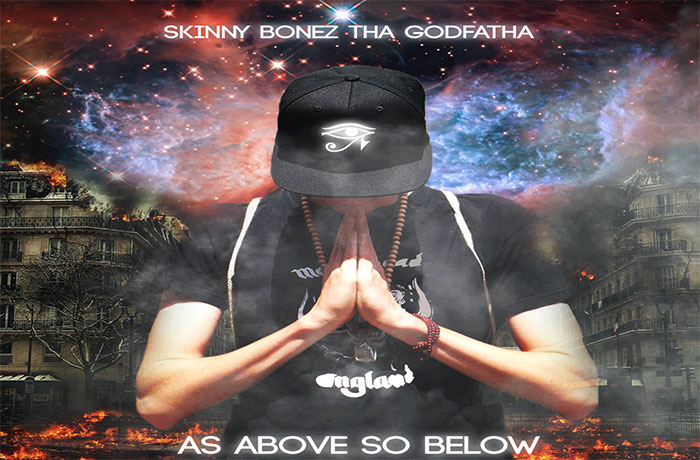 Skinny Bonez Tha Godfatha debuts on SpitFireHipHop with his 'As Above So Below' album.
Dutch producer Skinny Bonez Tha Godfatha is back with an international producers album. 'As Above So Below' is the 4th international producers album. The title is 'As Above So Below', which is an Hermetic phrase.
For Skinny Bonez Tha Godfatha it represents the connection between the mind and the universe.
The project is fully English languaged this time, except from 2 Dutch verses from LCOB Netherlands members LDB & Brother Lynx.