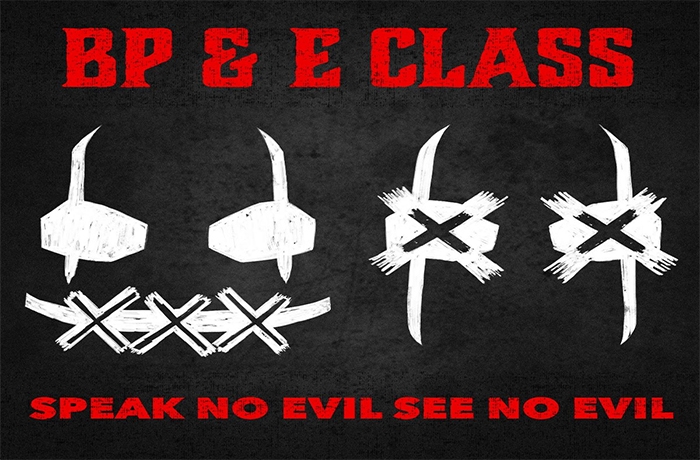 BP and E Class release the new album, 'Speak No Evil See No Evil'.
'Speak No Evil See No Evil' starts off with the cinematic "R U proud of Me," and then moves to the uplifting "Celebrate Life". "One Day At a Time" describes a perfect day followed by a horrible day, the song represents the duality of the human experience. "Legendary Nas" pays homage to Ice Cube's "Jackin for Beats", as well as the career of one of the greatest lyricists ever Nas with the song "Legendary Nas".
This is the first in a series of legendary songs BP and E Class have planned for future releases. "Am I Clear" is dedicated to all who hold lyrics above everything else. "Float" shows E CLASS' ability to craft a song that resonates with anyone that strives for something greater. The album closes with "Ride Wit Us" which brings the album to its culmination.