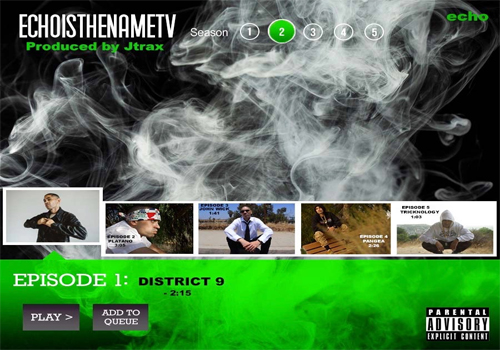 Echo drops off his new "EchoisthenameTV Season 2" mixtape.
Echo dropped his first installment of his "EchoisthenameTV Season" mixtape series. Echo has been putting pressure on people in this industry with the content that he has presented. He has also been very vocal on IG Live concerning social issues.
Today Echo returns his "EchoisthenameTV Season 2" the second is his mixtape series and that 5 track just as the first of this series. On "Platano," Echo gives us a little Spanish at the start of the song, and then reps for every Dominican out there.
Listen "EchoisthenameTV Season 2" below and then be sure to support him by copping the project here.