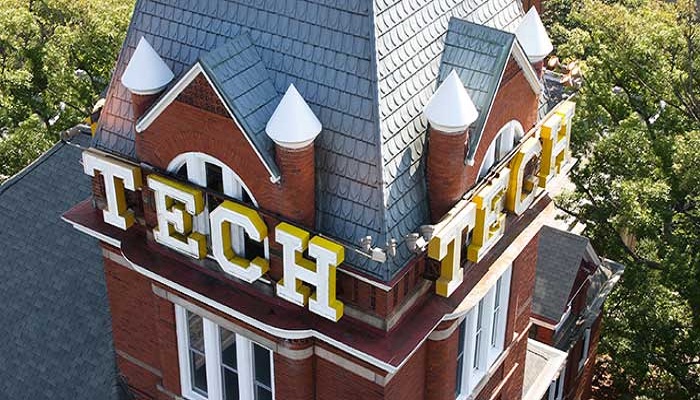 Georgia Tech is paving the way for the newer generation to understand Trap Music artists.
George Tech University recently started a new course that might interest some hip-hop aficionados. The course title reads, Atlanta native and hip-hop scholar Dr. Joycelyn Wilson teaches the course. Previously, she's worked on ethnographic studies at Harvard and Virginia Tech. She also received an Emmy nomination for her work as a documentary producer for Walking with Guns.
At Virginia Tech last year, she shared how hip-hop has influenced her life and what unique benefits the popular music genre brings to the classroom. Students will study the sound of trap music as introduced by DJ Toomp. They'll also see how famous producers popularized the sub-genre, like Shawty Red, Metro Boomin, and Mike WiLL, among others. Students enrolled in the course will also research and analyze the metadata of soundscapes and social impact from artists.
Artists include Goodie Mob, UGK, Eightball & MJG, T.I., Jeezy, 2 Chainz, Gucci Mane, Future, Migos and 21 Savage. The course will also touch upon intergenerational tensions and discourses about Lil Yachty's artistry. In addition, students will find out more about 2Pac, The Notorious B.I.G., Kanye West, Nas, N.W.A, Public Enemy, Nicki Minaj, Lil Kim and Lauryn Hill.
The course began on January 13, and counts as a humanities elective. Â Students who want a Social Justice minor must take the course.
Speaking with HipHopDX, Dr. Wilson explained,
It's a course that uses new metaphors for exploring contemporary rap music. One of my metaphors is "The Outkast Imagination" and the other metaphor is trap. Both allow us to broaden and deepen our understandings of the music within a larger tradition of cultural expression."
About the courses mission, Dr. Wilson added,
My students are majors in engineering, economics, public policy, media and communications, and biomedical sciences. They all have a sensibility towards Hip Hop and a special affinity for trap music. I have a math degree, so I can understand and relate to their undergraduate experiences at Georgia Tech while attempting to make sense of what's happening around them culturally.
"Studying Hip-Hop, particularly from the Atlanta perspective, we are able to explore trap as an ideology of self-determination, social justice, and civic engagement. They are the next generation of STEM leaders. My hope is they can take these basic principles and fundamental truths and apply them to their work-life after graduation. That's the overarching goal, aim and mission of the course.
"Hip Hop is therefore the metaphor we use to examine the pedagogical implications of the music. However, it is a 40-year-old metaphor. When working with 18, 19, and 20-year-old college students, my position is we need contemporary and innovative ways to work with them. This is where the element of trap comes in."