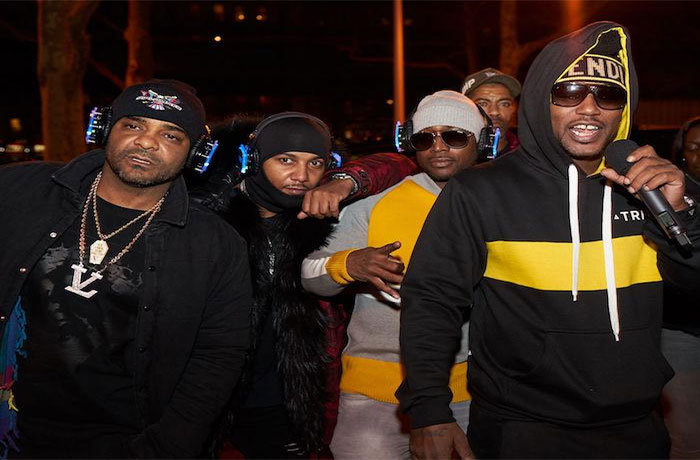 The Diplomats take media on a gentrification tour of Harlem.
On Monday November 19th, the legendary hip hop group The Diplomats hosted a private listening experience through Harlem, NY on a double decker bus for their upcoming album Diplomatic Ties. Cam'Ron, Jim Jones, Juelz Santana and Freekey Zekey were in attendance. The collection will be their first full length studio album in 14 years.
As noted on Complex, the Dipset Gentrification Tour started with its first stop on 110th at the infamous Bloodshed mural, where Jim, Juelz, and Zeek were waiting at Hajji's with chopped cheeses, Ciroc to wash it down, and vape pens for dessert. The tour continued through each Dip's respective corner of Harlem while listening to the album through headphones provided by SoundOffExperience.
"The album is solid," said Hip Hop Editor of Billboard Carl Lamarre, "You guys really know how to put together these events."
DJ Spazo of Hot 97 emceed while guests enjoyed cocktails provided by Ciroc. Lyft provided special discounts for attendees to get home safely.