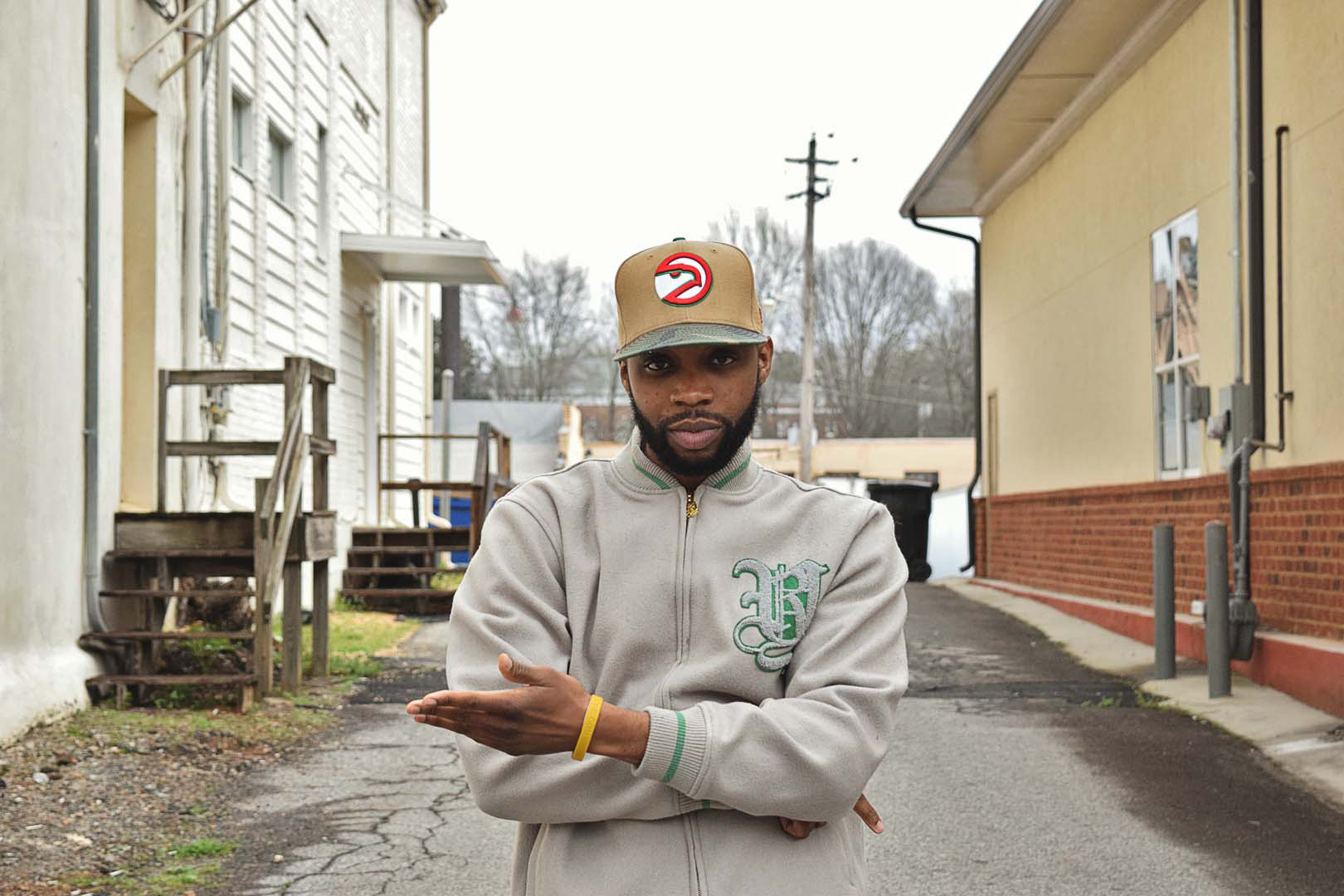 Atlanta rapper Skinny-C presents "Polo", the BeatGodz-produced single from Never Hungry Always Thirsty Vol. 1, his forthcoming full-length featuring production by Rollee, BeatGodz, Ace King, godBLESSbeatz and guest appearances by Kingpin Skinny Pimp, Alan Z, Ms Green, and Slim Dub. As a result of a series of grassroots performance and fan engagement campaigns through the Southeast, Skinny-C has sold more than 10,000 combined digital and hard copies of his 2010 release Mixtape Muzik Vol. 1: INTREPID andMixtape Muzik Vol. 2: RHAPSODY. Since then, Skinny-C has performed at the 11th annual June-teenth Festival and the 5th Annual Texas Summer Music Conference. "I wrote 'Polo' on some feelgood fly ish," says Skinny. "I'm a Polo head that stays fly but don't seek attention (never thirsty), but on this day I was cleaner than yesterday, so the universe needs to look at me because not only am I fresher than most, I also got something to say."
SFHH: What's behind the meaning of "Buried Treasure"?
SC: An attempt to escape the community made up of crabs in a bucket. Like any other city, you have your naysayers and wolves in sheep's clothing, who will act as if they want the best for you but in reality they are praying on your downfall. I know for a fact God has a bigger plan for me that I have yet to find. That plan is the Buried Treasure.
Preset with id 10 does not exist!Main playlist with id 93 does not exist!
SFHH:
How many volumes of
NTAH
are you working on? How do they differ in vibe and approach?
SC: As of now volume two is 90% complete. I'm not sure if there will be any other after volume two – it depends on the fans' consensus. The main difference will be production. I will still have BeatGodz on the project but there may be a few more other producers and the production from BeatGodz will be different from NTAH 1. He's such a dope producer, I want to display his versatility on volume two.
[jwplayer player="1″ mediaid="74241″]
SFHH:
How does Lithonia compare and contrast to Atlanta?
SC: Not much of a difference other that area and population size. you got your good and your bad.
SFHH: How did you choose production for the album?
SC: No process, just whatever made me bob my head and freestyle within the first 30 seconds.
SFHH: What's your favorite non-rap album of all time and why?
SC: The Miseducation Of Lauryn Hill. Because it consciously speaks on social issues that are still relevant today, it's a "no skip" album (just like Never Thirsty, Always Hungry) and it encompasses multiple genres of music (r&b, soulful, and hip hop).