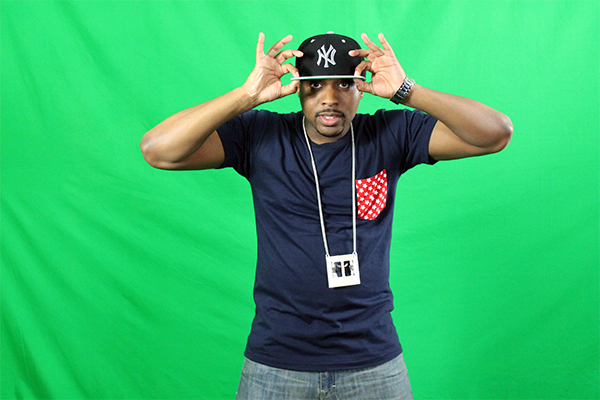 ReadyRockDee has made appearances on 7 national tours and has opened for major artists like Snoop Dogg, DMX, Raekwon, Lloyd Banks, Jadakiss, & many more while also headlining his own shows throughout the East Coast spear heading the Hip-Hop collective Rowdy City. Some of his influences include Nas, Lloyd Banks, Jadakiss, Joe Budden, and Fabolous.
ReadyRockDee promises to stay true to that authentic, lyrical emcee style and is poised to make a great impact on the culture. He exudes unique energy performing live in concert & gives a great show. Coming off of Rowdy City's 1st official project, "WildN' 4 Respect" he is set out to release a solo body of work this summer 2017. With his growing popularity and the success of his impressive music catalog thus far, he has have been able to secure mass amounts of tour dates increasing his fan base and demand across the country.
For our readers who may not be familiar with you, tell us where you are from. 
Before we get started, I just wanna give a huge shoutout to SpitFireHipHop.com for supporting my career and showing a true appreciation for the culture! I'm born and raised in Yonkers, NY. Now I reside in Bridgeport, CT. Peace to everyone out in the 914 and 203!
When was the first time you picked up the mic? What made you want to?
I first picked up a microphone when I was 18. Â  The culture was huge in Yonkers at the time as we had tons of talent become successful in the mainstream. Before rap I was a full time athlete and star basketball player in the city. However I always was exposed to freestyle and rap cyphers and I always knew that I could do it too, I loved the The competitive nature and the aggressiveness in Hip-Hop. You could say at first I viewed hip-hop as another sport. I just wanted to be dope and prove that I could be elite.
[jwplayer player="1″ mediaid="107060″]
We featured your video for 'Rowdy' Jesus'. Where did the title come from?
"Rowdy Jesus" was a remix to Logic's "Young Jesus". Being that I spear head the Rowdy City movement, I thought that the play on words was perfect for what I represent. Ultimately my goal is to be among the Flow Gods in Hip-Hop.
We also featured your 'Protect Your Crown' video. Who gave him a crown, some might say? What do say to that?
"Protect My Crown" is a joint that truly reflects my competitive spirit. I honestly feel that if you put things into the atmosphere and follow up with a dedicated work ethic, you can achieve great things. I view myself as a KING, in all aspects of life. I'm in Hip-Hop to be the best, to put out the best music, to bring y'all the best lyrics. I'm not here to settle for less than what I feel I deserve. I'm proud of what I accomplished thus far and I know there's a lot of great opportunity for me in the future that will give me chance to silence any critics and to back up my bold statements.
You have a new album you're releasing this summer. What is the name of the album?
I'm proud to be releasing new music very soon. In the past I just leaked tracks out to my core fan base without a true campaign or creative rollout. This time, I was very strategic about the rollout, song structure and overall album campaign. It's an EP with all original production and its Titled "Someone. They'll. Always. Remember."
Is there a concept within the album or it is just fire tracks and content?
There isn't a concept to the entire album but there are concept songs on the project. It's more of me just blending in my best lyrics over dope beats to bring that authentic hip-hop feel. I'm destined to live up to my true potential and i know if I put in the work, put out the work ,and get the music out to the masses, that they will view it as a very dope project. I'm here to deliver a body of work that will stand the test of time. I'm here to be Someone they'll always remember.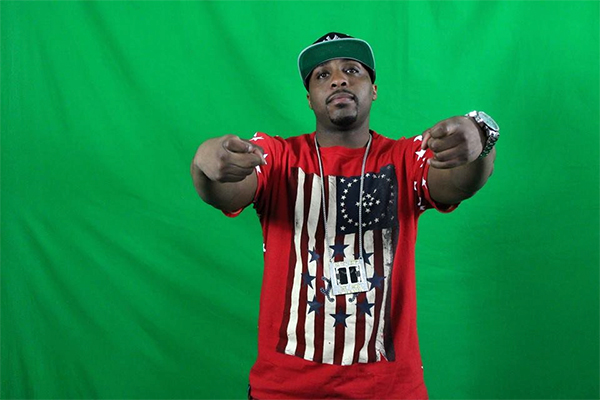 How long have you been working on this EP?
I've been working on the album since the 2017 New Year began. Started out by taking my time with beat selection. Then approached it song by song until things started making more sense.
How many tracks are on the EP? Which is your favorite and why?
It's 8 songs with all original beats. My favorite joint right now is "Flawless Victory". It may be the first joint I leak off of the project. I'm excited about it for sure.
What should people expect to hear on this EP?
People should expect top notch lyricism, aggressive bars, and some shocking content on topics that I choose to speak up on. A mixed bag of goodies for sure!
When should we look for the release of this EPÂ and where can people buy it?
We are aiming for a late July/Early August release so expect tons of new content coming your way as we begin the promotional campaign. I'm going to be debuting the project with the Shadyville DJs (DJ Superior). It's going to be available on all streaming platforms as well.
I just want to say thanks to the good folks over at spitfirehiphop.com for acknowledging my accomplishments and giving me a platform to display my talents. Salute!!
Be sure to connect with ReadyRockDee on all platforms below.
www.youtube.com/RowdyCityNation