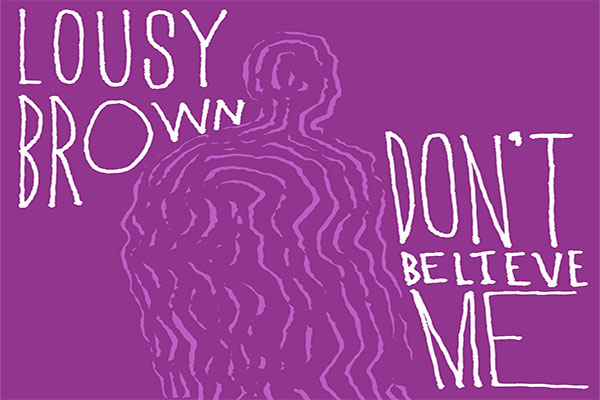 Lousy Brown – Tells Us How He Decided To Rap & His Predictions For 2018
Atlanta-based rapper, visual artist, designer, and beatmaker Lousy Brown presents "Don't Believe Me", the B1ackboy-produced title track from his forthcoming EP. Born in Louisiana and raised on Mississippi's Gulf Coast, Lousy was part of the Dope Sandwich collective in Savannah, where he released his first EP, 2009's Mr Brown Poetry, before moving to Atlanta. Since then he has released It's A Long Story alongside Swigs McLane as one half of duo Super Lario Bros, as well as his solo EP Years (Soundcloud) and his March 2017 single "Southbound" (Soundcloud).
Lousy says his new single is about "getting through obstacles and making things happen. As my goals become clearer, it's easier to cut things out that prevent me from reaching them. I'm at a point, creatively, where it's more important for me to bring my ideas to life than to convince anybody my ideas are possible." The Don't Believe Me EP drops November 7.
How did you get your stage name?
I went by MC Brown when I was really young. Some time in high school my name evolved into Mr. Brown. I'm not the only Mr. Brown that makes music. I mainly needed to alter my name so people could find me. I talked with my friends about it a few times and we landed on Lousy. It feels right.
What made you decide to become a rapper?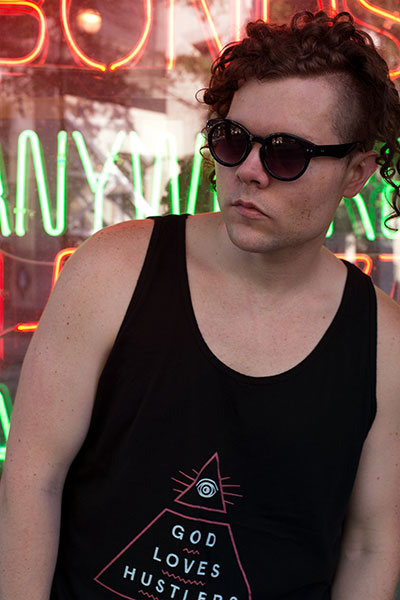 I've been rapping since way, way back. I listened to a lot of different music growing up and I still do, but I just connected with rap/hip hop. When I was little, I used to make mixtapes by recording songs off of a clock radio with a shoebox cassette recorder. I used to write down the lyrics of my favorite songs as a way to memorize them. It wasn't long before I was writing songs of my own. Around middle school, I used to rap with my friends that had a band. Another friend was a DJ and he used to let me rhyme at his house parties. Those were the first times I really had an audience. I loved that shit. Anyway, I don't think there was ever a moment I decided to do music. I've always done it, just at different capacities. I've never gone as hard with it as now and I don't plan on letting up any time soon.
What's the first rap song you ever heard? Describe the moment.
I remember having two Biz Markie songs on repeat when I was six. "Off The Top Of My Head" and "Non Stop Rockin'" were on a promo single Converse was giving out. I don't remember, but I think you probably got a tape with each pair of shoes. "Off The Top Of My Head" has crazy energy. I still think it's dope. Biz Markie is Biz Markie and the beat has a tight sample-flip thing happening. I didn't have a crazy music collection until much later so, needless to say, I wore that tape out.
How did "Don't Believe Me" come together?
I dropped a single back in March. In April, I wanted to drop another one. Somebody put me on to B1ackboy's soundcloud a few years ago so I always tune in to peep his newest. When I heard the beat for "Don't Believe Me," I knew I had some heat for it so I hit him up. I'm also a designer and visual artist so I'm usually working on a few projects at any given time. Once he sent the music over, I wrote it, finished the arrangement to correlate with the timing of the lyrics, and recorded it in a two or three week period. I wrapped up the remaining tracks this past summer and then switched gears to create the artwork and promo materials while corresponding with the mixing and mastering engineers.
What are your predictions for 2018, personally and musically?
I'm just ready and I'm in pursuit. I'm ready to rock mics and connect with more supporters. I've got more material to drop and we're always putting new stuff together. You may even hear back from me before the year's over!