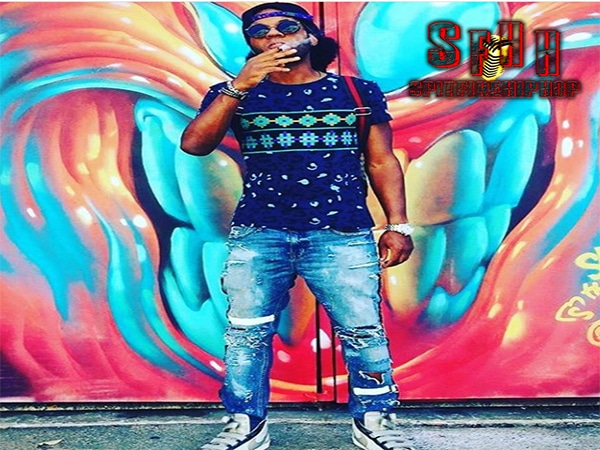 Nashville born, Minnesota bred rapper J.O Jetson presents the Paul Moore-directed music video for "Andale", produced by SupaKuma. Currently residing in Los Angeles, J.O recently released "Gain" featuring KXNG Crooked a.k.a. Crooked I (iTunes), and has inked a single distribution deal with AG MUSIC GROUP LTD./AWAL/Kobalt through Carlos Reid of Carlos Reid Consulting and Pudgee Tha Phat Bastard.
"Music motivates and inspires people through the spoken words and sound," says J.O. "The concept for the song was driven by being around artists that really thrive to the top and to be number one. That's where I see myself. Success in all aspects. Time is priceless and waits for no one. Andale – getting to the money you should hurry up."
How did you get your stage name?
The J.O is initials for my government name, growing up everyone would call me J.O. It was my nickname, and the Jetson represents the future, like the Jetsons. I've always been into comics and cartoons. I was heavy in anime. The Jetsons cartoon is one of my favs, displaying our world in the future. Some those things we live with now day to day. My rap J.O Jetson came together on those concepts of the cartoon. My brand music and swagg is the future and will be here and beyond.
[jwplayer player="1″ mediaid="117552″]
What made you decide to become a rapper?
I've always been musically influenced since a young age, but I feel in love with hip hop, the genre and culture the whole nine. It showed me really how to open and express yourself to the max, with no boundaries. It was so raw and real, that was something I wanted to be a part of.
What's the first rap song you ever heard? Describe the moment.
Honestly it was the Onyx album Bacdafucup. My older cousin was bumpin it! It made me feel invincible. I was going through some personal things at the time, trying to figure out life as an adolescent, and definitely needed anger management lol. So when I was mad I would bump the whole joint. It was more less the beats I didn't even understand everything they was saying.
How did "Andale" come about?
It started as a concept, getting to the next level aka leveling up, waiting for no one, making your dreams become reality. I was originally going to sell the track but I decided to run with it myself, which was the best outcome.
What are your thoughts on the year in music so far?
Rap's in its disco phase, and its constantly evolving and changing. There's a lot of new good music, and a new era and wave on how to get it. With that being said, there's good and bad as always in the game, but the game is always changing. I also feel the competition is at an all-time high. A lot of music sounds the same, and there's a lot of music that stands out. All in all I like the direction and sound that's poppin in the scene right now, and how diverse everything is right now. The creativity is crazy nowadays compared to earlier years in rap. That's a positive direction in our music and culture.